Since I like to stay at the cutting edge of virtual events, I've been researching the different types of meetings and conferences that are becoming popular this year.
Everyone has been on a Zoom webinar by now. The least engaging experiences are lame – when an audience is asked to sit back and listen passively, with no interactivity or contribution. Over time, the most effective and engaging events are becoming the best practices. I'll share what I learn with you through this article.
Here are 4 types of virtual events I've participated in so far this year:
Hybrid events
Virtual conferences
Zoom workshops
Metaverse meetups
I'll share with you some of the work I've done this year in each of these types of events, so you can get a sense of the current landscape for virtual and hybrid meetings.
1. LINC Hybrid Presentation
The Australasian Society of Association Executives had scheduled the Leadership, Insights, and Networking Conference before New Zealand raised its C19 alert level to 'red.' Many events cancelled, or went completely online, while others stayed open to a reduced number of attendees.
I gave a 30-minute presentation on 'The Power of Play in Virtual Meetings" while I was remote, and dozens of people were watching me from a live conference room which I could not see.
Have you ever tried to lead a game of Rock, Paper, Scissors while blindfolded? That's how I felt.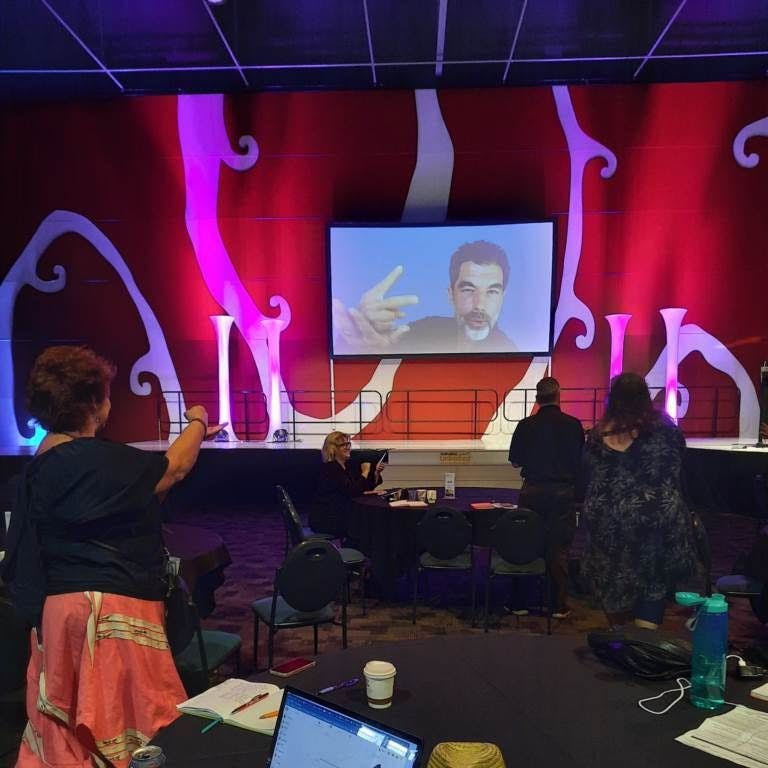 Presenting virtually and presenting to a live audience are each a special skillset; presenting at a hybrid conference, for 2 audiences simultaneously, takes a finesse I'm only just now beginning to learn.
I am told that I did well, which is gratifying. The next day I received this LinkedIn message:
"I fricken loved your presentation at the AuSAE LINC Conference. Thank you so much! Definitely added energy to our virtual space and I've already used a couple of your recommendations 
 Faafetai lava 
"
2. Virtual Conference in Bramble.Live
​Community Networks Aotearoa hired Stellar Platforms to move their in-person conference to virtual with only weeks to spare. We used Bramble.Live, a 2-d metaverse that allows you to wander into conversations and discover deeper connections.
In addition to producing the technical components of the conference, I also served as the usher, helping to shepherd avatars from place to place. To record the event, I livestreamed to CNA's YouTube channel, so they have a video record of the 2-day experience.
Here are some of the highlights: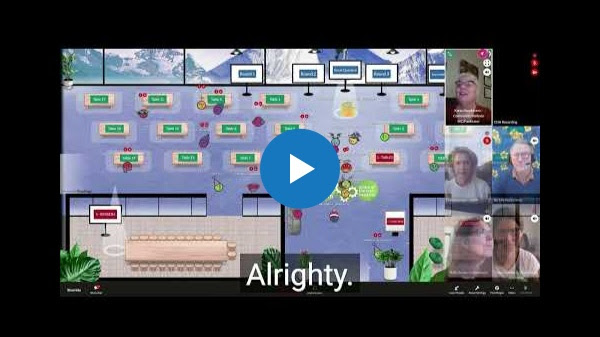 Some of the feedback included:
"This is the most fun I've had working from home so far."
"If we have to be digital, this is totally the way we want to do it."
"I've loved the conversations that I've been able to have around the tables with people and it has truly felt like I've been in a room with them."
"I feel like I've actually had a conference."
"There is nothing like being able to be in conversation with others."
"Being able to move about interactively and still feel as though you're part of a conference has been the next best thing to actually being face-to-face with people."
My production studio used 2 laptops and a tablet. Here's a behind-the-scenes look at my setup on TikTok.
3. Zoom Workshops
Every few months, I teach the Virtual Host Certification workshop for eSpeakers. These interactive workshops train professional speakers on how to lead engaging Zoom meetings.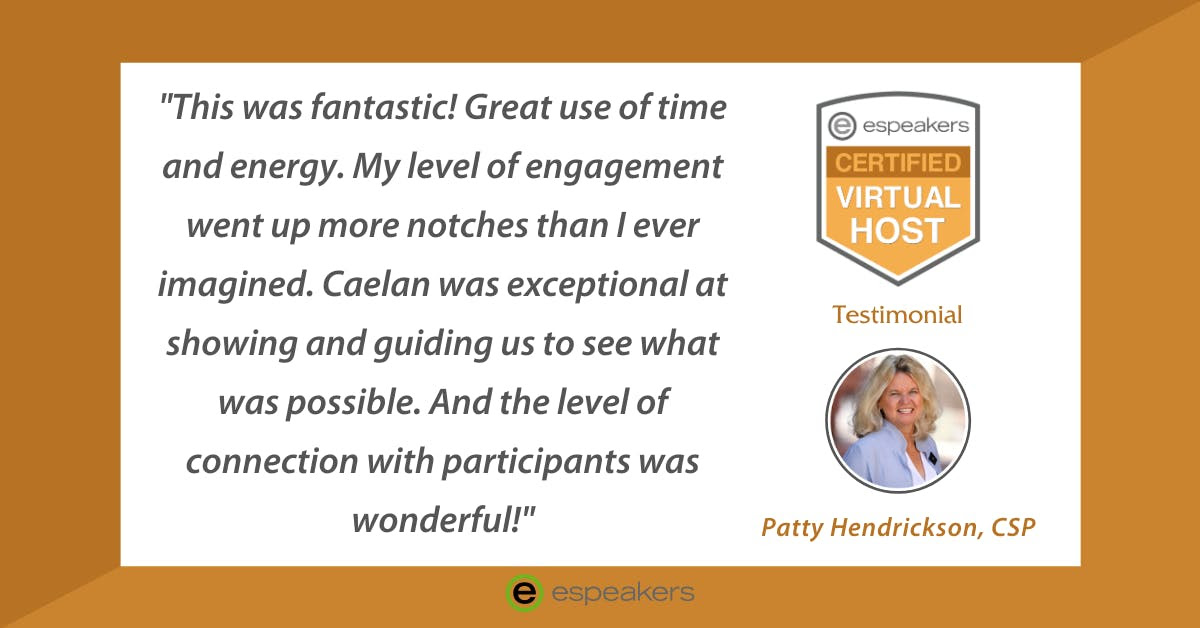 I also provide presenter training workshops for managers, leaders, and teachers who need to earn attention for long periods of time. This brochure describes the program.
4. Metaverse Meetups
The 3-d blockchain-powered Metaverse is on the horizon, and soon we will be meeting and mingling with Minecraft controls.
If you've been in Decentraland, or Cryptovoxels, or the Sandbox, you know how the W-A-S-D keys are used for movement. If you haven't, here's the big news: the movement keys used in Minecraft are the same you use to move around in most of the Metaverse (so far).
Here's a 23-minute video I recorded while exploring Decentraland: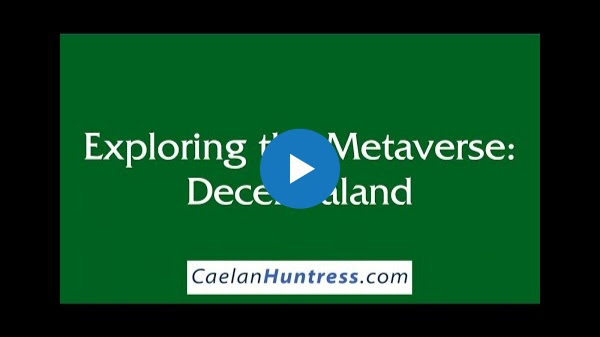 I'll be hosting some Metaverse Meetups at TechweekNZ later this year, so stay tuned if you want some help getting into the Metaverse for the first time. In the meantime, you can join me here: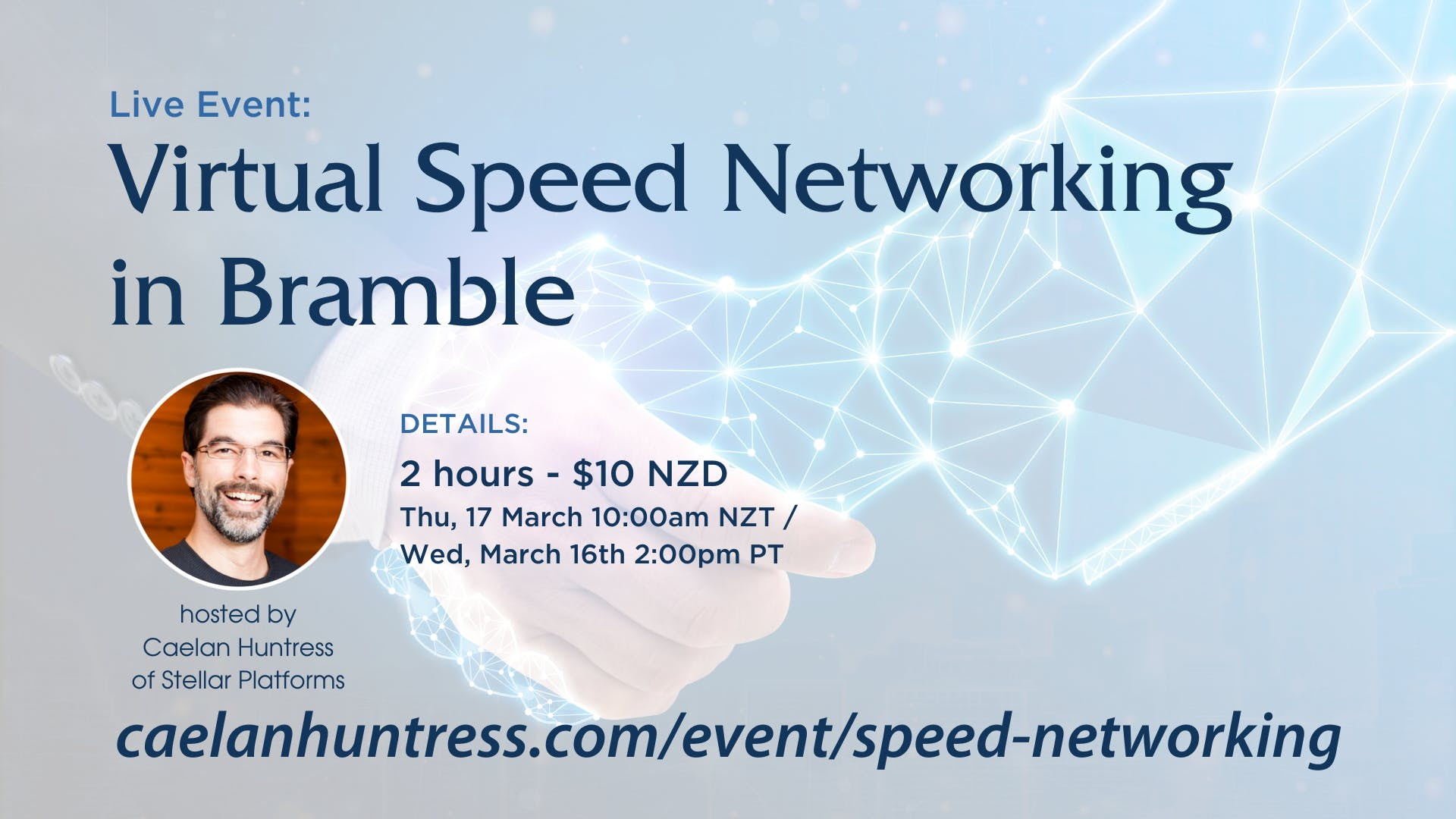 I'll be hosting a virtual speed networking event in Bramble. It's a 2-d interactive map. This is a great way to try an intermediary platform before jumping all the way into the Metaverse.
This 2-hour virtual speed networking event will be on the 17th of March in NZ, which is the 16th in the US. Your $10 NZD cover charge will help to cover the cost of the virtual venue, and ensure that everyone else you meet is serious enough about networking that they are willing to pay a few bucks.
You can expect multiple conversations in pairs and small groups. Before you arrive, articulate these three things to get the most out of the event:
Your introduction or 'elevator pitch'
A description of the type of work you love to do
A description of the kind of person who finds you valuable
I will facilitate the questions, games, and activities. If you attend, I'm sure you will have a good time, and meet some interesting people.