Do you work for yourself? Are you your own boss? Do you make all the decisions in your business?
Then you are probably a Solopreneur.
The easy definition of a 'Solopreneur' is: a person who sets up and runs a business on their own.
After 10 years of working with Solopreneurs, I've found they generally face the same 3 problems:
Goals don't get completed. Because there's no boss or supervisor checking in on you, there isn't enough incentive to do the hard work when it gets difficult.
Shiny object syndrome. You make a plan, and then something distracts you, and you work on a different project instead.
Forgetting what went right. You spend so much time solving problems, that you don't get to share your victories.
In addition to helping Solopreneurs with their digital marketing, I also do a bit of coaching with Solopreneurs – both 1-on-1 and in small groups. Recently I launched another quarterly cohort of my Solopreneur Accountability Mastermind.
During my weekly Mastermind calls, we solve these 3 problems by using the Accountability Formula:
Wins + Challenges + Commitments.
WINS – Everyone shares their wins for the week, so they can be congratulated by their peers on victories they may have otherwise forgotten.
CHALLENGES – We dive deep on a challenge for every member, helping them troubleshoot the most difficult problem of the week.
COMMITMENTS – Everyone declares their commitments, and we check in on the commitments made last week
This final step is so helpful – knowing that your Mastermind group will be checking in on you, and asking if you completed your self-defined goals, is often enough peer pressure to make sure your goals get completed.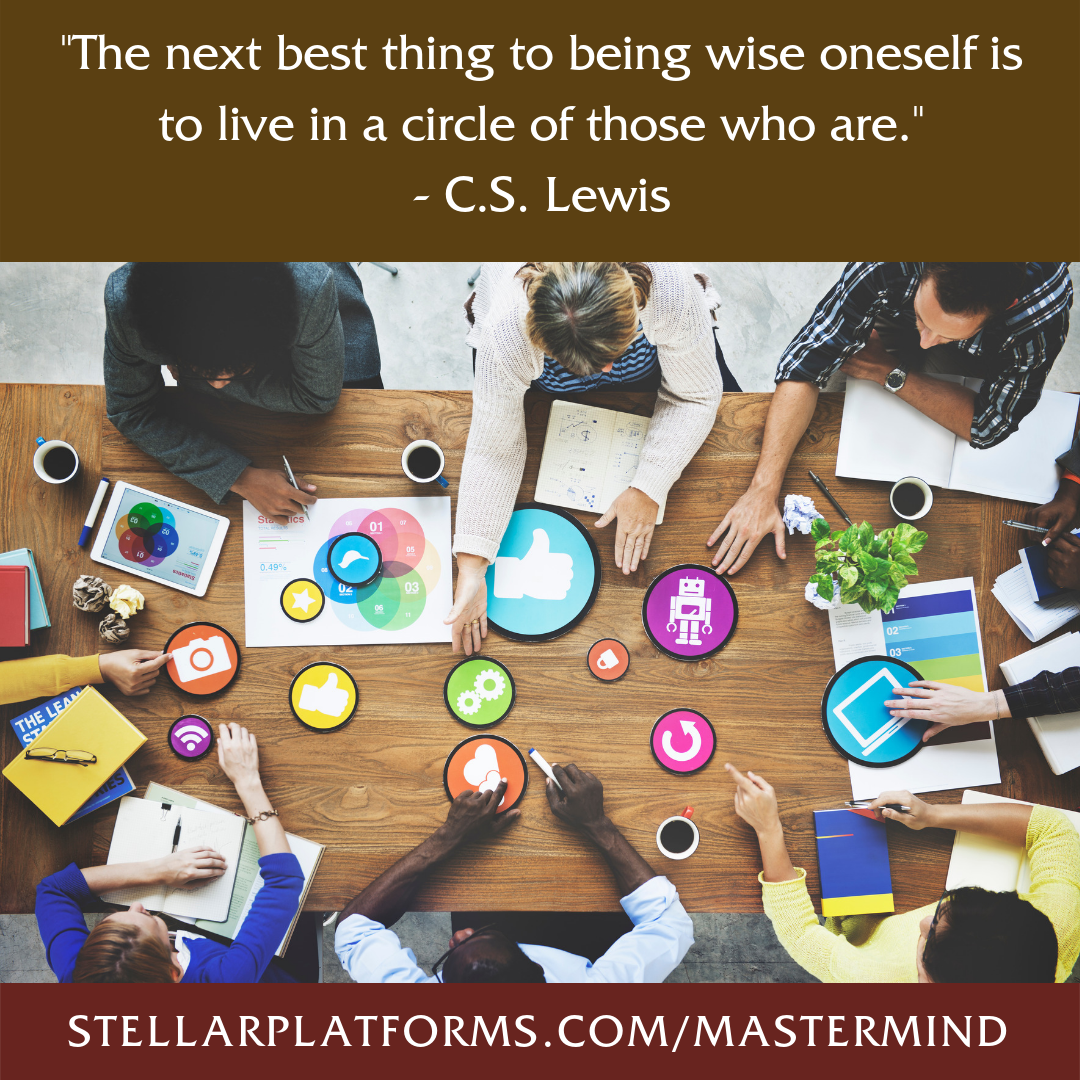 If you'd like to see me illustrate the Accountability Formula with juggling balls, watch the video below.
I like juggling as a metaphor, because juggling is something that Solopreneurs do especially well. In order to succeed as a Solopreneur, you have to keep all the balls in the air at one time, and if you drop one (or a few), then you get to pick them back up, and keep on going.
To apply for the next cohort of the Solopreneur Accountability Mastermind, and get feedback and support from your peers, go here: https://stellarplatforms.com/mastermind