If you've been kicking the cornerstones of your personal platform, you probably know which one needs the most attention.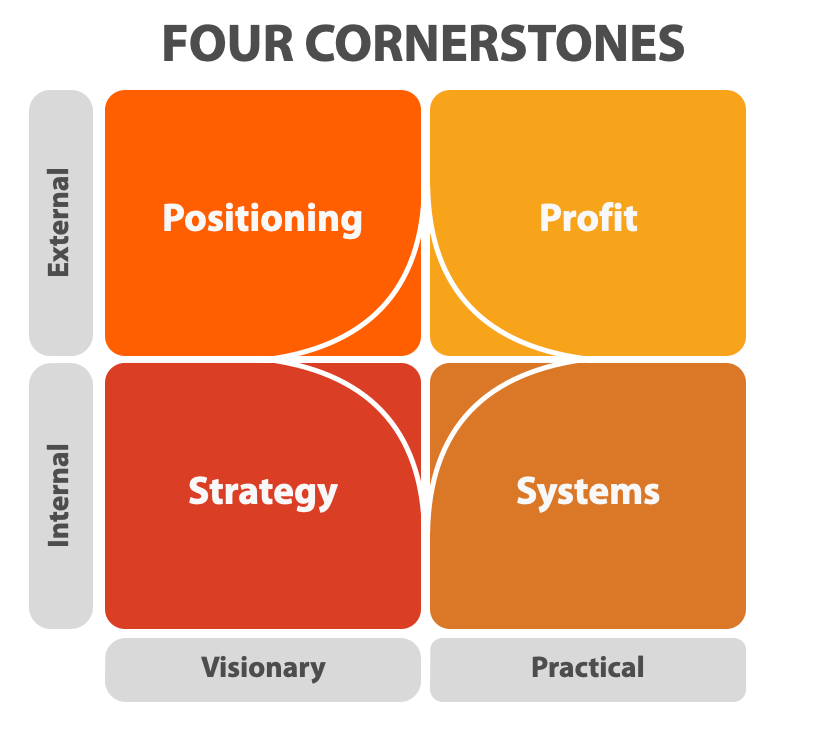 We all have one area of our business that continually demands our attention. It's not as strong or as supportive as it should be, and it's the area of your business that's holding you back.
If you've already read my book, Marketing Yourself, you know the book's chapters are collected into these cornerstones: 4 chapters each in Positioning, Profit, Strategy and Systems.
(If you haven't read my book yet, you can buy it here.)
Every chapter goes deep into a topic, as deep as I can within the confines of a book. For people who really want to put in the effort to elevate one of their cornerstones, I've collected a series of Cornerstone Workbooks.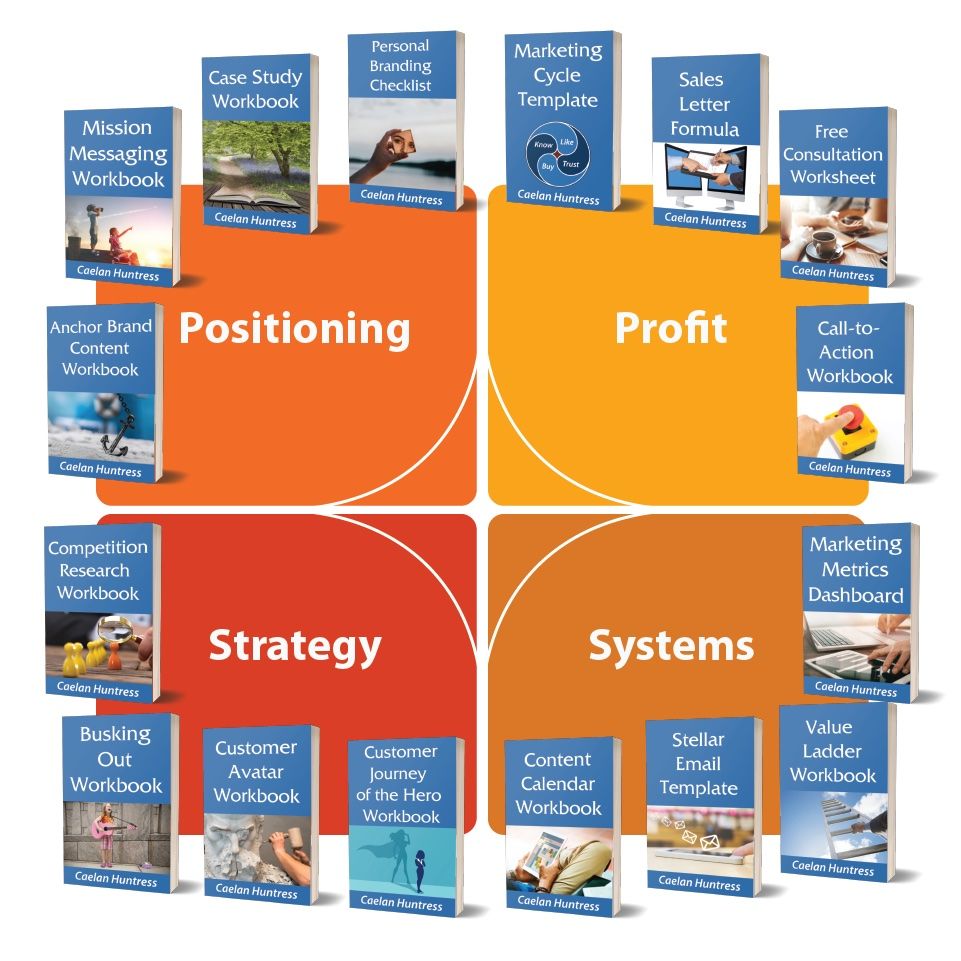 These 16 workbooks are the most practical tools I've developed to elevate your personal platform, and I've collected them into a self-paced online course. Each module contains a short 3-5 minute video overview of how to use that chapter's workbook, and a practical template you can use to improve one aspect of your marketing.
If you'd like to see what the workbooks look like, watch this brief 4-minute overview video:
Every one of the 16 modules contains:
A 3-5 minute overview video
2 timed pomodoro sessions (with a five-minute break)
A Google Doc, PDF, or Trello template
You can expect to spend up to an hour at a time, for every lesson and workbook you want to work on. You do not need to do all 16. This course is designed to allow you to work on what's most important to you, and skip the rest, or put it off till later.
You will have evergreen access to these workbooks, so as your platform grows, you will be able to re-use these workbooks as you ascend.