Before I learned how to manage my tasks, my time, and my priorities, my desk was a huge pile of junk. I had long to-do lists that were never getting done. I was so overwhelmed by everything I had to do, I felt like I was drowning in obligations.
Then someone threw me a life preserver, in the shape of a book called Getting Things Done by David Allen.
This book transformed my life.
Instead of being perpetually busy, I learned a method to become efficient. Allen's simple process to Capture, Clarify, and Organize helped me tame the chaos on my desk. I got a handle on all the things that mattered, and suddenly found I could handle my day in a different way.
That book is one of the three productivity systems I shared from last month's Masterclass, The 4 Levels of Productivity.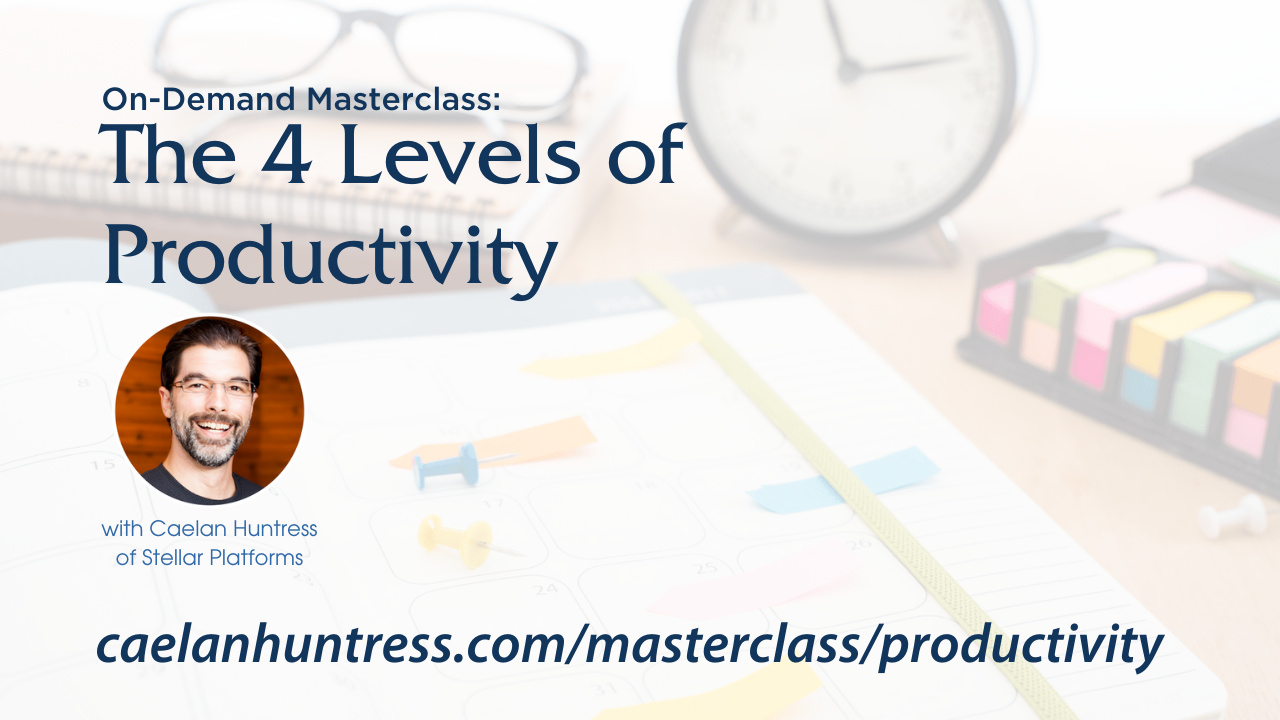 During this live, 1-hour Masterclass, I will share:
When to wear your Thinking Cap vs your Doing Cap
3 popular productivity systems and how to use them
How to plan and track your tasks, time, and priorities
I'll share some of the practical techniques that have had the most profound effect on my own life and career. If you want to achieve more in fewer hours, you should one-click register on the image below: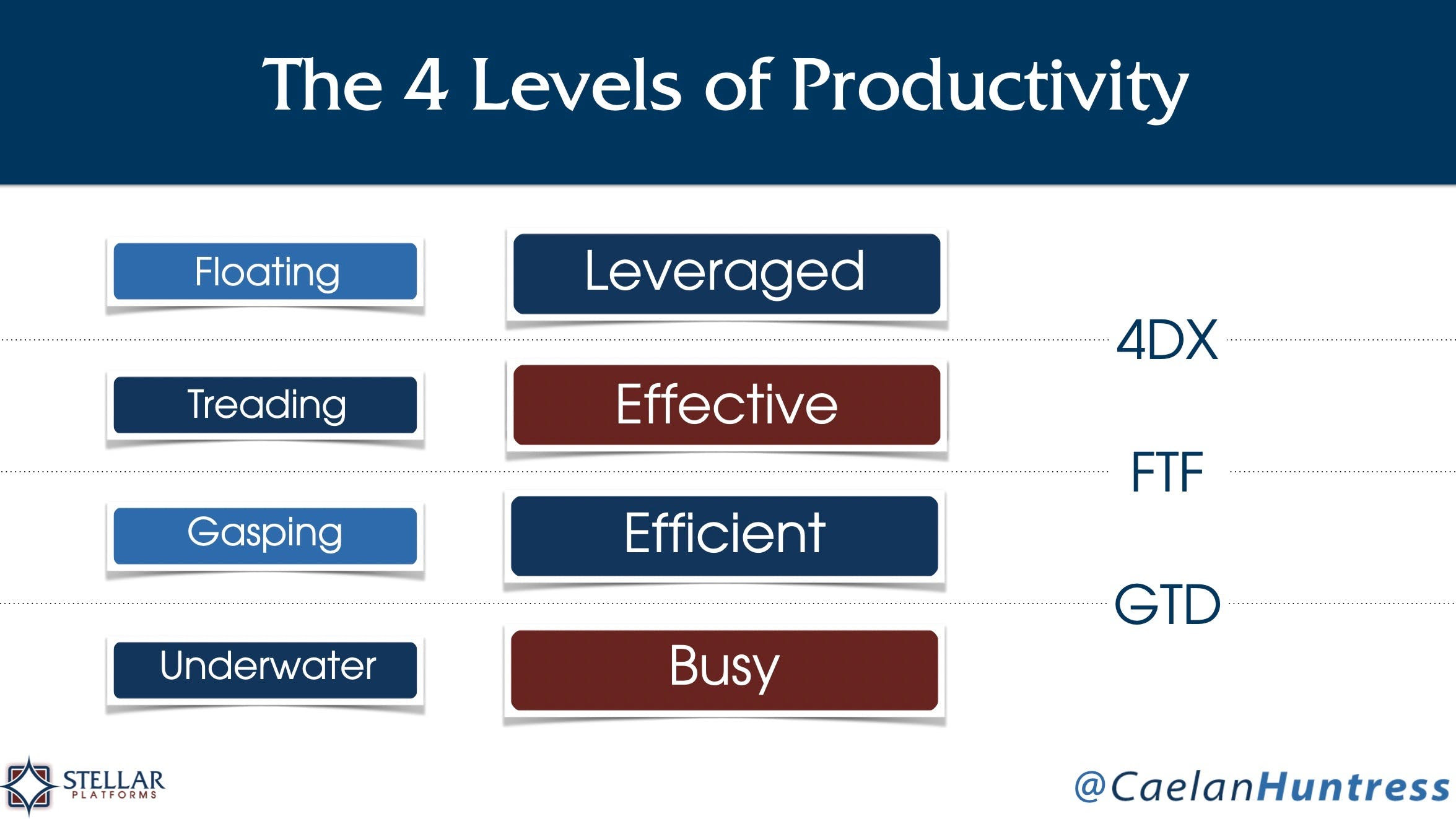 Here are 4 ways I can help you grow your platform:
Read the Marketing Automation Checklist
This PDF shows you the 16 specific steps to automate your marketing. — Download the Marketing Automation Checklist
Make a MAP to your personal platform.
The Marketing Automation Planner is a 4-step process that shows you how to set up a simple system to grow your business with email marketing. — Get the MAP
Register for my next Masterclass
Learn the 4 formulas to calculate lead generation success, and how your website can become a revenue-generating promotion machine with Lead Magnetism. Register Here
Schedule a Digital Strategy Session
I help entrepreneurs launch new offers and fix their marketing messes. Do you want to have a conversation about your business, your productivity, or your virtual event? Apply for a Digital Strategy Session.