My next Masterclass, Remote Culture, Communication, & Collaboration, is divided into three parts:
Remote Culture
Remote Communication
Remote Collaboration
(The agenda is in the title! Why didn't I think of this before?)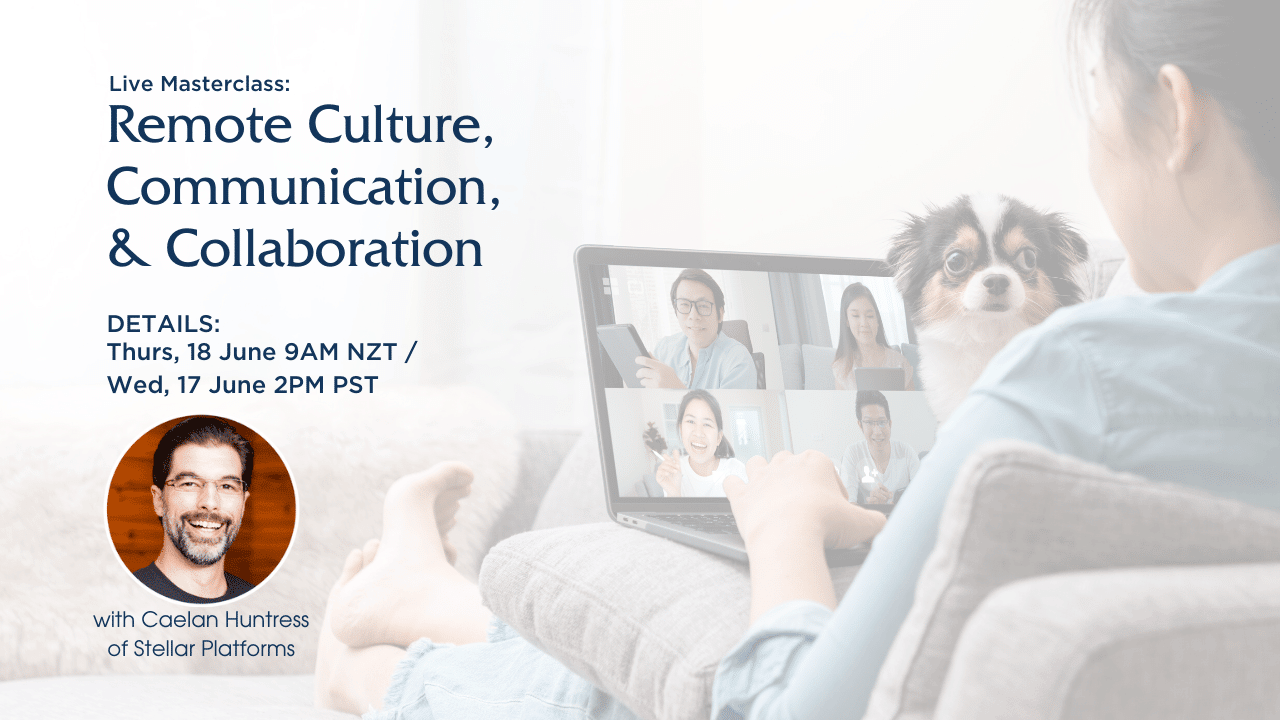 If I was smarter, I would have named this Masterclass Remote Connection.
At the center of Culture, Communication, and Collaboration is Connection.
Over the past few months, I've been doing a lot of training with agencies and organisations who found themselves…suddenly remote.
Leading a virtual team, and keeping remote workers aligned and effective, presents a unique set of challenges.
How do we connect with people across a Zoom call?
How do we keep others aligned with our vision?
How do we make sure the work is getting done?
How do we use this tech to do all of that?
Uncertainty = Disconnection
We've all gone through so much drastic change over the past few years. Months, I mean. Wow, it's only been a few months, but 2020 has sure felt like years.
Our careers, our freedom of movement, the health of our friends and families, the availability of activities and communities, the civil unrest and historic change – there's a lot to process right now.
Focus On Future Skills
The best move we can make amidst so much uncertainty is establishing strong connections with our digital tribe.
Learning how to communicate and collaborate well, across digital space, with those that matter to you.
Your family. Your friends. Your teams. Your communities.
Your cultures.
Show up well for them.
Culture + Communication + Collaboration = Connection
Join me for Remote Culture, Communication, and Collaboration and I will teach you what I know about strengthening remote connections.