Recently a friend of mine moved to Ojai, and I wanted to reach out and make an impression. So I decided to send him an Ace of Sales Email Greeting and give him an 'Ojai Five.'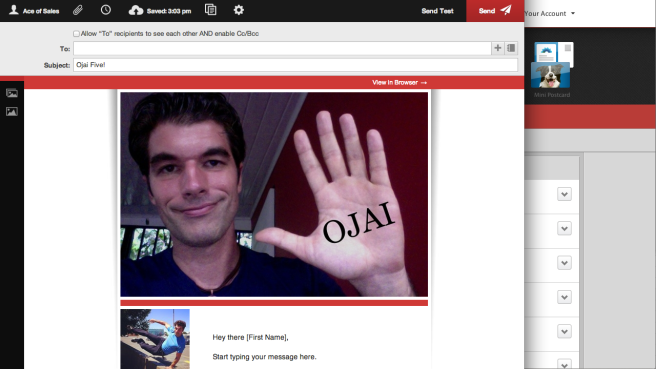 Making this customized image only took a few minutes. I'll walk you through how to customize your own photos in 10 simple steps.
1. Take A Photo With Your Webcam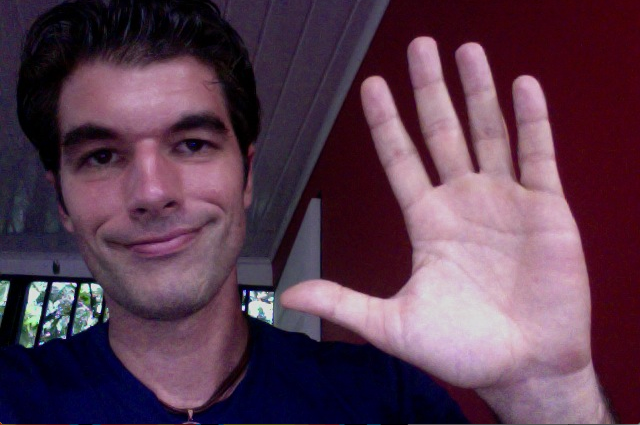 Or with your smartphone. Or use a picture on Facebook. Just make sure to…
2. Save The Image To Your Desktop

3. Login To Ace Of Sales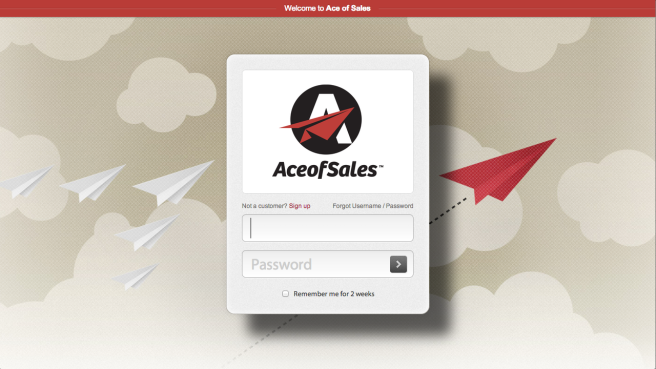 Don't have an Ace of Sales account? No problem. Sign up for one here.
4. Send An Email Greeting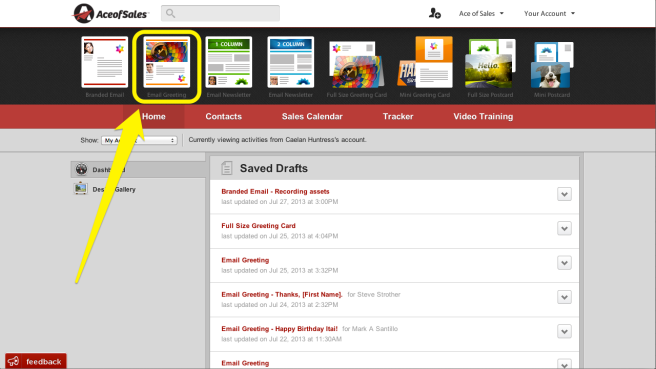 5. Upload Your Image From The Desktop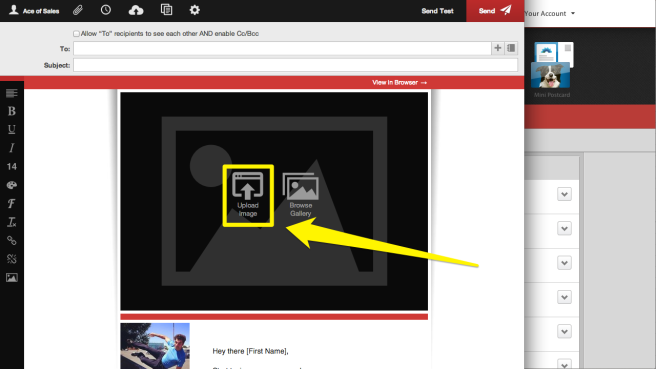 6. Select 'Edit This Image'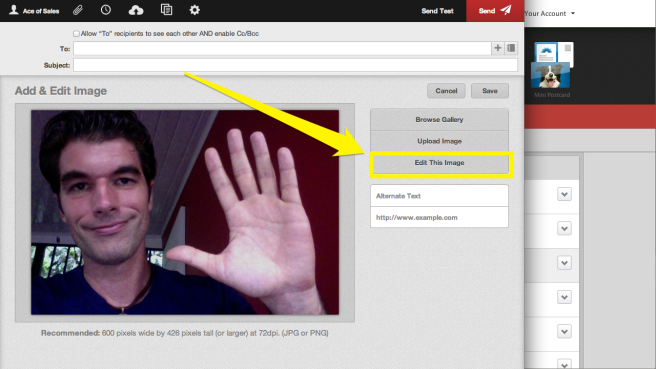 7. Scroll To 'Text'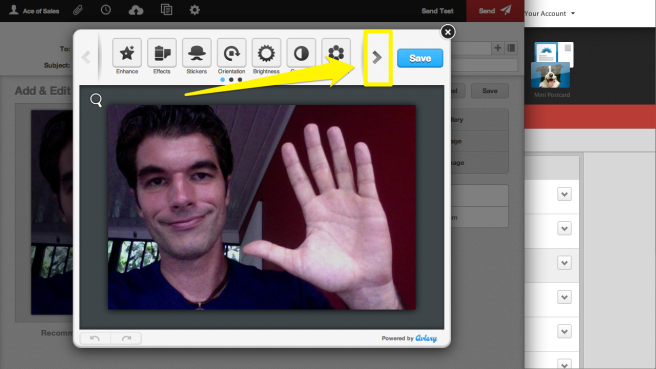 This is Aviary, the Ace of Sales Image Editing tool. Scroll to the right…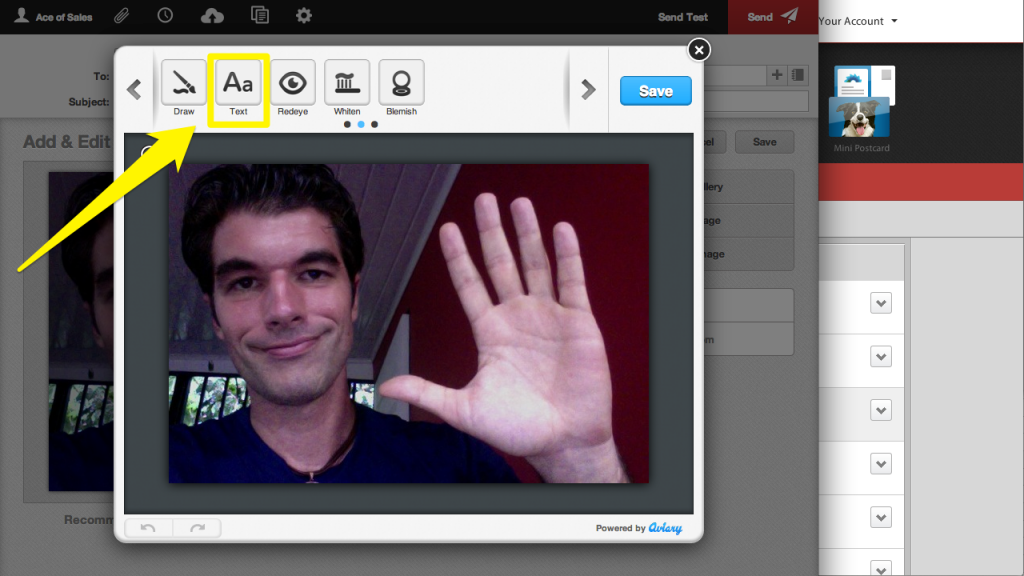 …and select the 'Text' option.
8. Add Your Text. Click 'Apply.'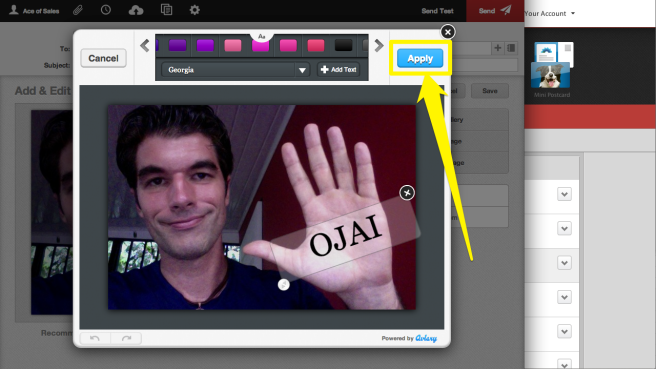 9. Save Your Image.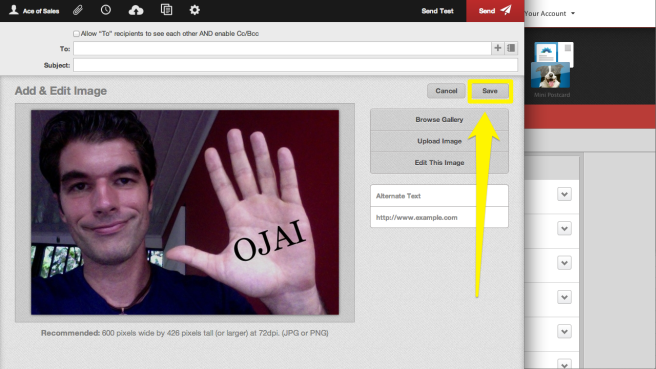 This also adds your image to your Ace of Sales account, so anytime you want to send a 'High Five' image, you can send this to another friend.
10. Write Your Message And Send!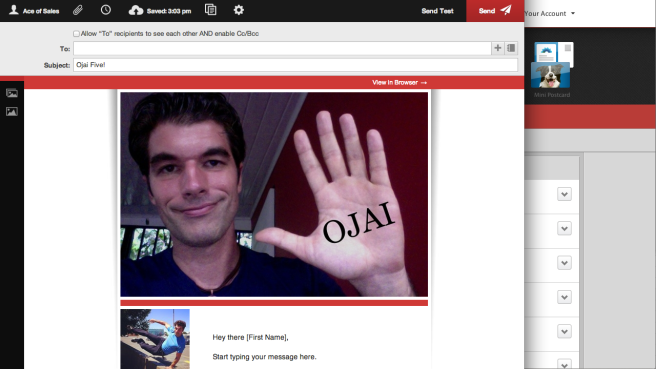 Now I can add a subject line (I like 'Ojai Five' for this one), customize my text in the body of the message, and send away.
Have you used a custom image to make an impression in an email?
Leave a quick tip in the comments!