I'm a polymath, so you may have been surprised by the variety of topics you see me write about.
Depending on what phase of my interests I was in when you started following me, you may be a little confused about who I am and what I do.
To give you some context, I'll give you the bullet-point rundown:
Professionally, I'm a digital marketer by trade. You can see case studies of my work here.
Personally, I'm a bibliophile. I love reading books, and you can read about the ten books that changed my life here.
During the pandemic, I taught a lot of virtual workshops on the topics of digital marketing and virtual events.
​Click here to watch my Marketing Masterclasses​
Lead Magnetism: Grow Your Business With Marketing Automation
Your Message = Your Mess+Age
Marketing Yourself
How To Turn Email Subscribers Into Buyers
Plan For Success By Setting SMART Goals
Create A Content Calendar For Next Year
Mapping the Customer Journey of the Hero
Personal Brand vs Business Brand
Research Your Competition for Fun & Profit
Get More Referrals And Testimonials With Great Question
​Click here to watch my Virtual Event Masterclasses​
10 Fun Games To Play On Zoom
Be A Better Zoom Host
Remote Culture, Communication, & Collaboration
Work From Home Like A Boss
Zoom #A11y: Making Virtual Meetings Accessible
The 4 Levels Of Productivity
I'm also a business coach and virtual keynote speaker. If any of these links seem appealing to you, give a click and learn more.
Oh, and I also juggle flaming torches.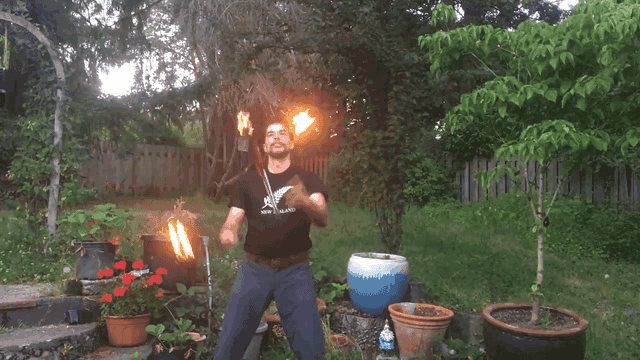 I hope that fills in some gaps.  See you around the Internet!