This is a very personal question, and since it's also a business question, there is no single right answer. Some say a personal brand is best, while others say a business brand should remain separate from your personal identity. They're both right, sometimes.
The Origins of Branding
A brand was originally a symbol that was seared onto the side of livestock. The brand declared ownership of property.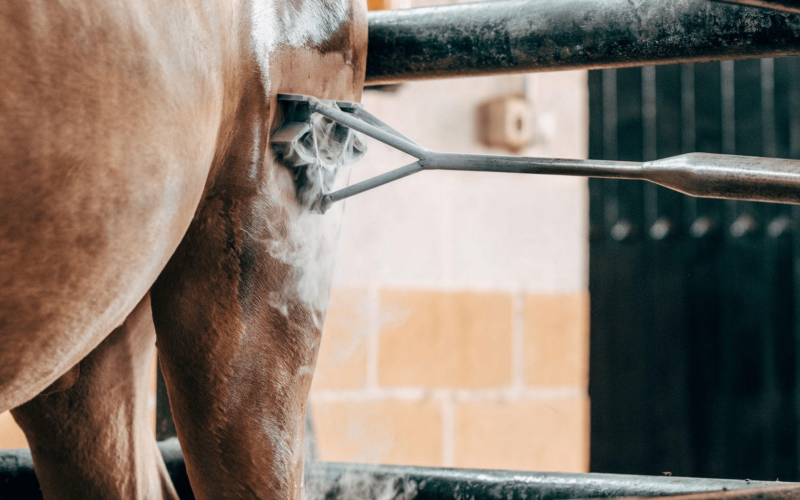 Over time, a "brand" has evolved to represent the identity of a company or business. We experience "brands" as a residual understanding of a suite of products and services. For convenience, we refer to this suite under the umbrella of a corporate name. The question we are really asking is: should this professional identity be your personal identity or a corporate identity?
In The Brand Gap, Marty Neumeier says a brand should answer three questions:
Who are you?
What do you do?
Why does it matter?
How to Build a Personal Brand
The first (and easiest) step to build your personal brand is your email address. "yourfirstname@yourfullname.com" is an eponymous email address. People reach you, at your website, about yourself. Even if you don't have a website, just setting up that email address is a cornerstone of your personal branding.
"Branding is simply a convenient package for a business idea."
— Marty Neumeier
The simplest and clearest way to market yourself as a personal brand is by sharing your work, and how you relate to your work. Many entrepreneurs hesitate to share themselves personally, for fear of putting off potential customers. But it is often the alignment of values and resonance with stories that endear us to brands and influences our buying decisions.
"I don't share my wounds, but I do share the wisdom of my wounds."
— Andrea Leda
Think about how you relate to the friends and family in your life that have personal brands. It's not as easy to unsubscribe from their newsletters, is it? But it's easy to unsubscribe from business brands. People know people as friends and know businesses for transactions. When a business has a sale, it's not a big deal. But when a friend that you know, like, and trust has a sale, the additional factor of friendship can sway your decision.
People feel obligated to like people, but are ambivalent about liking businesses. Studies have shown that when identical messages are shared on personal social media accounts instead of business brand accounts, they are shared an average of 24 times more often. When Pringles wants to share a branded message, it is 24 times more likely that it will be re-shared if a person shares it, instead of Pringles itself.
People trust people, but distrust businesses. According to research conducted by Neilsen, when making a purchase decision, up to 92% of buyers are more likely to talk with a salesperson who also has their own personal brand.
There are three factors in any brand:
there's you,
there's your business, and
there's your audience.
If we look at these three factors in terms of your message, your offers, and your work, we can identify what needs to be positioned.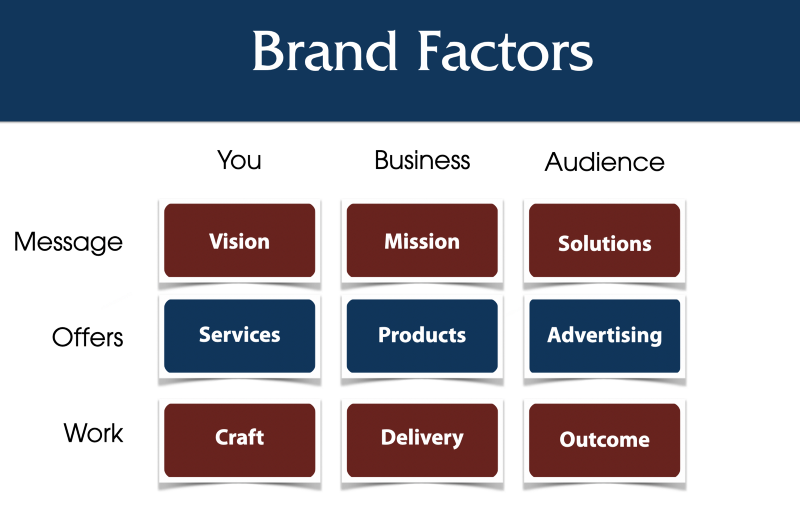 Image provided by the author.
Most of your audience would be happy with a solution delivered by a personal brand or your business brand, so long as their problem gets solved. But what kind of relationship will they have with you, outside of the transaction? That is the question your brand can answer.
---
Personal Brand vs. Business Brand Case Study 1: Young Architect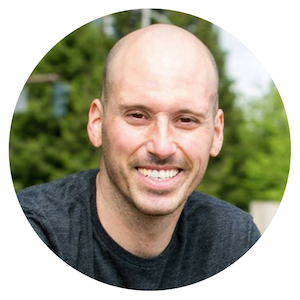 Mike Riscica is the founder of YoungArchitect.com. He has a great mission: he helps improve the next generation of architects. Mike has a very specific customer avatar: people studying for the NCARB exam. If you are already an architect, or if you are still in architecture school, you are not his customer.
Right after graduating from architecture school, however, you have to study for a series of complicated exams. This is the moment you enter Mike's demographic of Young Architects. You can join Mike's study group, and collaborate with a community of other young architects who will study for the NCARB exam with you.
If Mike was using his own name as his brand, he would just be a tutor. You could work with this one random person, who happens to help people with this specific kind of exam. But Mike wants to work with people who identify as young architects. His business brand calls them out by name.
---
Personal Brand vs. Business Brand Case Study 2: Classical Guitar Shed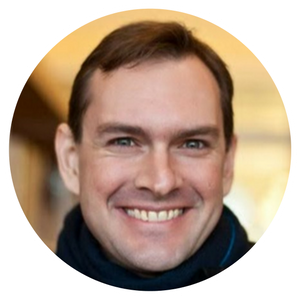 Allen Mathews is a guitar teacher who's been teaching classical guitar for more than a decade. He's a wonderful guitar player, and he teaches in-person and virtual lessons one-on-one. But his website ClassicalGuitarShed does not rely on his personal name. Who goes online searching for a guy named Allen Mathews to take classical guitar lessons? Nobody.
What Allen does with his business brand is to provide an easy way for strangers to find him. His website ranks for terms like "how to play classical guitar," and he writes long, detailed posts about how to play difficult pieces.
After people engage with his business brand, then they focus on his personal brand, then they get to know him as a person. Allen has a separate business brand because it makes it easier for him to attract strangers to his work.
---
The Point of Branding Outside Yourself: the E-Myth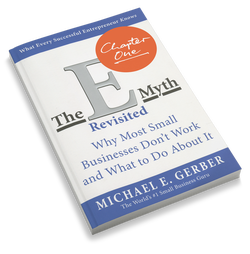 The reason you became an entrepreneur is because you are good at something. There's a craft, or a process, or a specific type of work that you are good at doing, and you like doing it. Running a business is a whole different craft.
In Michael Gerber's book The E-Myth, he describes a baker who is great at baking. She gets so wrapped up in running her business, though, that she doesn't get to bake. She has to spend all of her time and attention learning how to manage people, and handle payroll, and insurance. She's no longer a baker, she's an entrepreneur.
If your business has its own brand, you can sell it to someone else, and go back to focusing on your craft. But if your business is all about you, and your expertise, it's difficult to separate your business brand from your personal brand.
---
Counterpoint: The Practice Model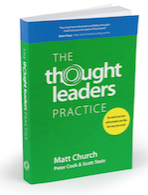 In the book The Thought Leaders Practice by Matt Church, Peter Cook, and Scott Stein, they advise that for a specific type of work (Thought Leadership) you should have a personal brand with your personal name. The example they use is a business practice: a doctor's practice, a dentist's practice, or a lawyer's practice.
If you go to see a lawyer, you're paying for that person's expertise. They have their own name on the door, and it's not a business name. They can't sell their practice to somebody else. The business is based on their personal experience in their field. If your own expertise is the foundation of your brand, they argue, it makes more sense to brand that expertise under your personal name.
---
Comparing Personal Name vs. Business Name:
Business branding for entrepreneurs advantages:
You can sell a business brand and exit the company
You can outsource the work to others
You have an intermediary for brand liability
Disadvantages of business branding vs. personal branding:
A lower level of trust from your audience
Higher churn, more likely customers will go to competitors
Harder to build an audience and stand out from the crowd
Advantages of creating a personal brand identity:
You accumulate brand equity no matter what you are working on
If you pivot to a different venture, you take your audience with you
Sharing your personal life and quirks becomes business marketing
Disadvantages of a personal branding strategy:
Your presence and time is always required, you cannot outsource you
If you stop working or producing, your brand loses all value
Pivots to different projects and offers can confuse your audience
---
Living With Two Brands
I think about this a lot because I am always struggling with branding. I have a business brand for my digital marketing agency. Having a separate business brand allows me to produce things personally, or professionally.
If someone hires me to redesign their website because they know me personally, I still send an invoice on the Stellar Platforms letterhead. They are a client of my business. But the person that they buy is me.
If I hire a contractor to design that website, then it makes sense that I'm using Stellar Platforms as the brand. My business finds and onboards the customers, and manages the contractors to produce the work. In this instance, having two separate brands works.
The author of this article, however, is not Stellar Platforms. I can grow the brand equity of my own personal brand while promoting my business at the same time. This dilutes my effectiveness, however. I have some YouTube subscribers on my Stellar Platforms channel that may not know about my personal YouTube channel, where I have more subscribers. When I produce a piece of video content, I have to pause and consider which brand is the best match.
For the past year, I've leaned more into my personal brand, and put more effort into my personal website. I don't think of Stellar Platforms as a separate brand from mine (right now). But if I wanted, I could sell my agency to someone else, and the brand equity would be part of what they purchase. The biggest difference between a personal brand and a business brand is portable brand equity.
---
Conclusion
Keep your business brand separate from your personal brand, only if your business can be separated from you. If your business can deliver or operate without you, keeping your business brand separate is a legitimate option. You will be able to sell your business, and someone else can continue it without you. But the downside is: you forfeit the brand equity in your personal name.
Keeping one brand as your name protects your earned reputation for all time. No matter what you accomplish, your personal brand accumulates reputation, trust, and authority, even as you pivot into new ventures.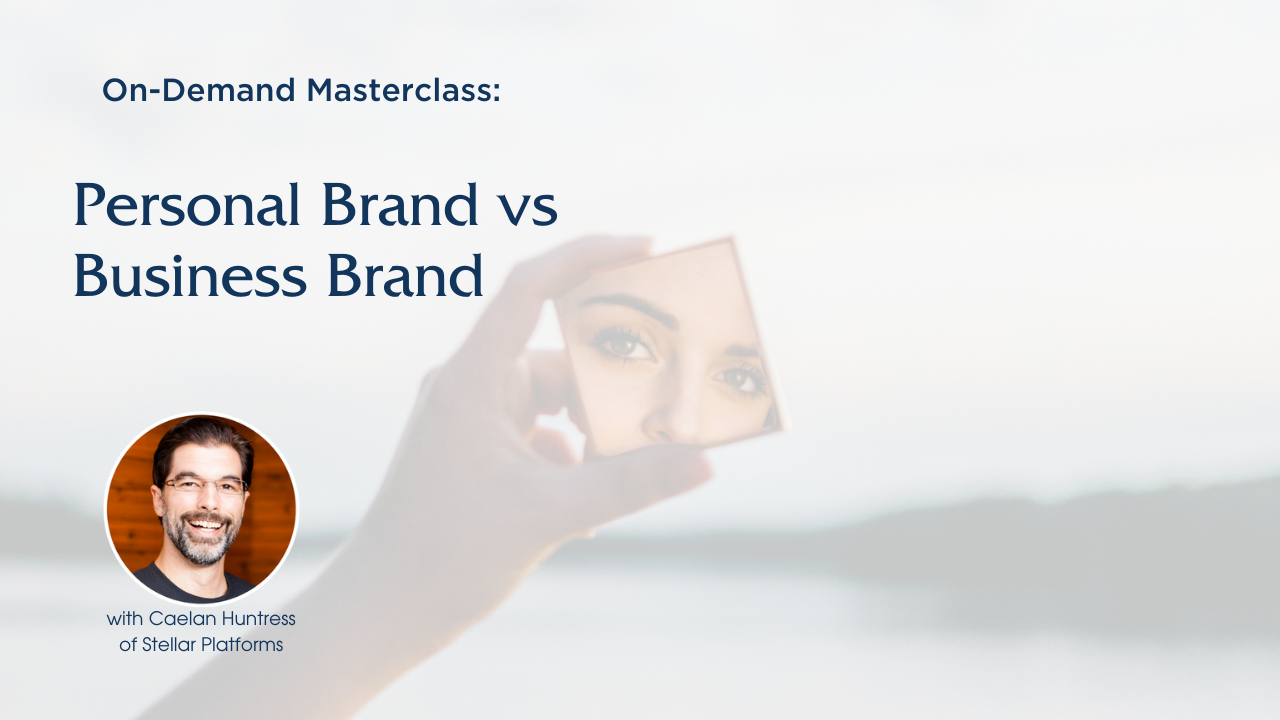 This is an excerpt from my upcoming book, 'Marketing Yourself.' To get notified when the book is released, sign up for the waitlist.