Traveling around the world, you can run a lifestyle business from your laptop with just 5 apps.
No matter what service you provide, you can have clients anywhere across the globe. You just need a way for money to flow from their bank to your pocket.
These are the 5 apps that I use to run my web design business from Costa Rica. These apps provide all the business infrastructure I need to look professional, competent, and easy to work with.

Laptop Living App #1: Paypal
Paypal is universal. It is internationally recognized, and is the safest and most secure method of payment.
Getting verified with Paypal gives you serious cred with your clients.
Even if your client does not have a Paypal account, they can use a credit or debit card to pay you through Paypal. The fees are very reasonable.
I've used credit card processing in the past, so I could take credit cards without Paypal. Honestly, it was a headache.
Keeping the payment processing account in order was not worth the slight decrease in fees; after all, I want to spend my time with my toes in the sand, and my hands on the keyboard, making magic happen.
What I really love about Paypal is the debit card.
It is a no-fee ATM card that allows me to access my cash without huge international fees. As a matter of fact, if I find a no-fee ATM, then the only cost of withdrawing money is the currency exchange.

Laptop Living App #2: Freshbooks
The biggest fear your clients have in working with you, halfway across the world, is that you will disappear.
Overcome this by leaving a paper trail.
Sending an invoice through Freshbooks is quick and easy. When I get a new client, I add their contact info, enter a few fields into the invoice template, and hit 'send.' My typical onboarding time for a new client in Freshbooks is three minutes.
When people receive my invoices, they always have a link to my standard terms and conditions. This makes me look even more legit.
Freshbooks has multiple pricing tiers, depending on the number of active clients you have. I pay $20 a month, and it saves me thousands of dollars every year in time, so I don't have to do my own bookkeeping and reports.
When I want some money, I can open up Freshbooks, look at my outstanding invoices, and re-send them to clients who haven't paid yet. Very easy, both for you and for your clients.

Laptop Living App #3: Strong VPN
Using a VPN (Virtual Private Network) when travelling abroad provides two major benefits to the international traveler:
Your browsing traffic is encrypted, securing your computer against malicious hackers on your network
You overcome regional restrictions, allowing you to access services like Netflix, Hulu, and Spotify.
Using a VPN masks your IP address, so websites you access think you are part of their own network. You can read more about how a VPN works here.
Technical details aside, using a VPN is a smart browsing practice that heightens your computer's security, and allows you to circumvent the irrational punishment that you can't browse a particular website just because you're gallivanting around the world.
(We should be rewarded for this, right?)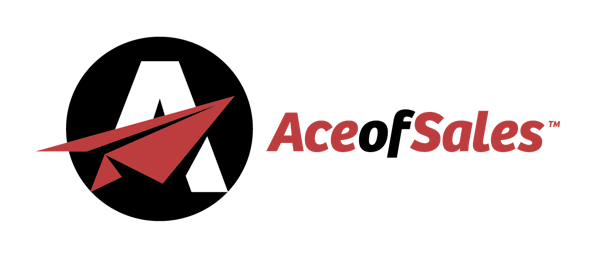 Laptop Living App #4: Ace of Sales
Running your own lifestyle business from abroad means that you don't have the advantage of a handshake.
There is no substitute for meeting someone in person and shaking their hand. You can gain trust, build rapport, and make a quick decision about doing business with someone, just by pressing palms together.
The next best thing, when you can't be there in person, is Ace of Sales.
This email marketing platform and CRM was designed for salespeople and entrepreneurs who rely on their personal brand to make an impression with their clients and customers.
While I am sitting at the beach, I can take out my mobile phone and send stunning emails to prospects and clients with just a few clicks. The templates are simple and unbreakable, the pre-loaded graphics are top-notch, and the response rate is through the roof.
Running a lifestyle business means that you can reach out across the globe and make a real connection with your clients from anywhere. Ace of Sales is designed to do just that.

Laptop Living App #5: Google Voice
If you have a permanent phone number with Google Voice, you can make and receive phone calls from your Gmail inbox.
When I left Portland, I kept my US-based phone number, by porting it to my Google Voice account.
No matter where I am in the world, if someone calls my 503 number, and I have Gmail open, I get the call. (If the caller is in the United States, it's free.)
I can call internationally from this number as well, for the reasonable rate of 6 cents per minute.
With the new Google Hangout integration, you can even use video chat from Gmail
Be warned – if you have a low connection speed, your voice calls can fail through Google Voice. If I need a solid connection, I boot up Skype. It does cost me 6 cents a minute to make calls to the US from Costa Rica, but for important calls, it's worth it.
These 5 apps are indispensable to running my own business.
Have I missed one?
What is your favorite? Leave a comment and let me know.
And be sure to sign up for my Laptop Living Newsletter. I'll give you more tips and tricks on running a lifestyle business.