Nobody faces the problem of 'not enough information' anymore. Every single day on the internet, there are:
2 million blog posts created
294 billion emails sent
864,000 hours of video uploaded
400 million tweets tweeted
The average person on the internet is exposed to upwards of 5000 ads a day, according to the New York Times. That is a lot of noise.
Imagine you are standing in a stadium full of cheering fans. But instead of yelling support for a team down on the field, everyone tries to get the attention of everyone else. That's what it's like to market yourself on the internet today. The competition for attention is fierce, and coming from everyone, everywhere.
To stand out in that sea of noise, you need to focus your content.
In this week's short YouTube video, I share the 2 types of goals, and 2 types of purposes, of any piece of content.
While my YouTube viewers will have to subscribe to this email newsletter to get my Call-to-Action Workbook, you can just click on the link here to get the Google Doc.

---
Have you ever heard of ​Hypefury?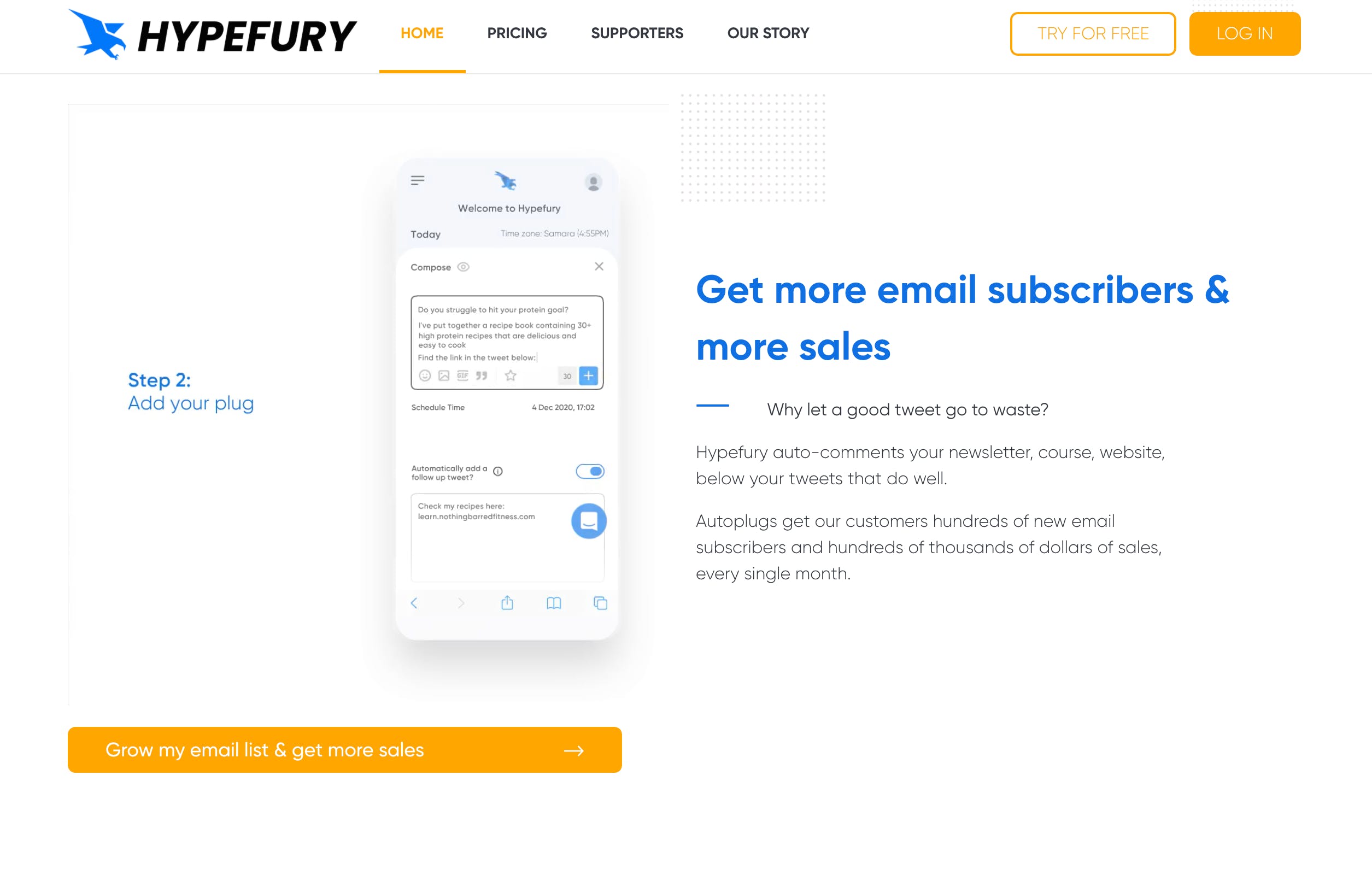 Hypefury separates social media composition from publishing, preserving your attention and improving your results. Schedule the next few weeks (or months) of tweets in one sitting, repurpose your best posts with a click, and autoplug CTAs when engagement breaks a threshold you set. Crosspost from Twitter to LinkedIn, Facebook, and Instagram.
[Full Disclosure: As an affiliate, I may receive compensation if you purchase through my link. I am a proud affiliate for this service because I use it in my own business.]