Next week I will be hosting a live, interactive workshop to use some of the new Zoom Apps recently launched. Care to join me?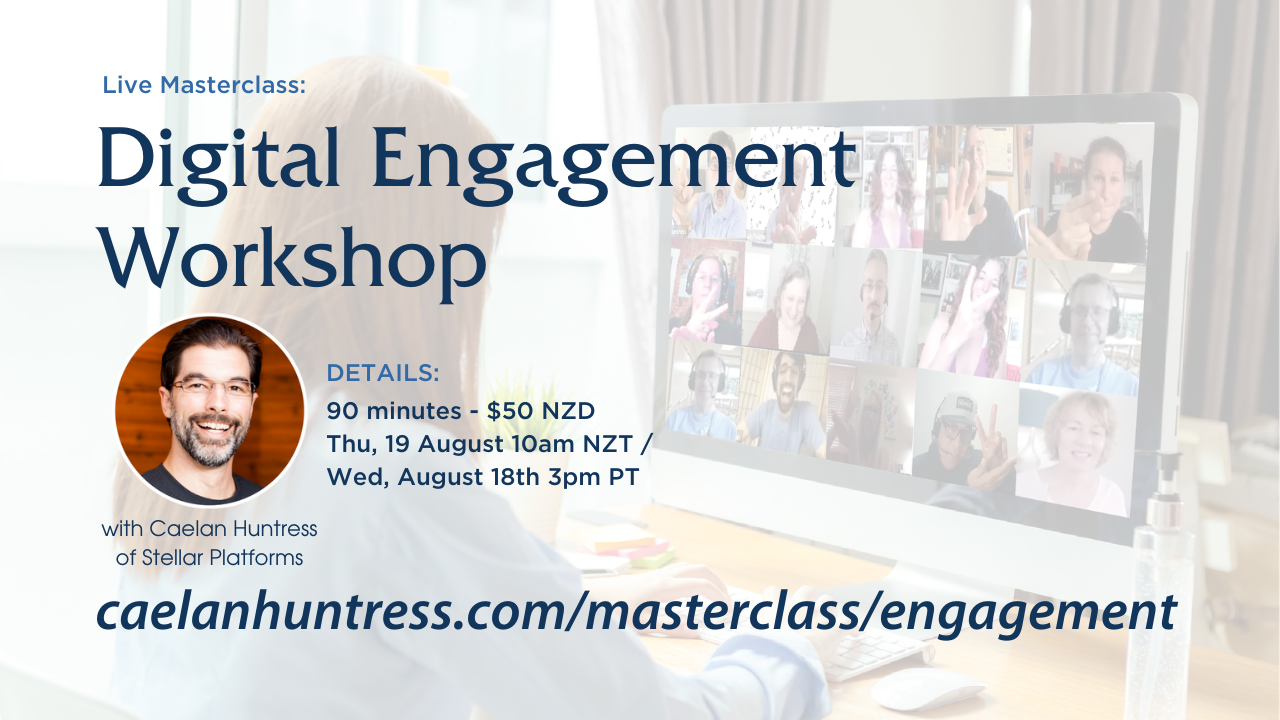 During this 90-minute workshop, we will:
Practice low-tech Zoom games you can use in your own meetings
Play Grid games, Chat Box games, Flippity games, as well as
Games in the new Zoom Apps
Make sure your Zoom client is updated to the latest version, so you can play games with us!
Remember, play is the antidote to Zoom Fatigue. If you need to spice up your meetings, to make your attendees more engaged, master a few basic games you can bring out at a moment's notice.
Not only will we play these games together, I'll give you scripts and a handout to lead these games with your own groups, too.
By having a good game on-demand, you can raise the energy of any virtual meeting. 'Does anyone want to play a quick game?' is a quick diversion that is welcomed by people who are ready to tune out.
Gain a few more virtual tools in the Digital Engagement Workshop.
Live only. No replay.
Here are 4 ways we can collaborate:
Apply for a Marketing Consultation
I help experts and entrepreneurs set up smart marketing systems. Do you want to have a deep and meaningful conversation about your business?
Apply for a Digital Strategy Session
Register for my next Masterclass
Learn how to increase digital engagement with your friends, family, clients, or team by building strong relationships through virtual mediums in the Digital Engagement Workshop.
Register Here
Hire me as your Coach
In addition to marketing consulting, I also work with clients one-on-one as their business coach in a 12-week coaching program.
Schedule a Discovery Call
Book me as a Virtual Speaker
I combine my skills as a theatrical performer with modern tech to create compelling virtual experiences. My virtual and hybrid keynotes are full of interactivity, insight, and engagement.
Review My Speaking Topics