Next week on Tuesday at noon New Zealand time I'll be sharing my best business growth strategies during my upcoming Techweek21 presentation, 'Grow Your Business With Marketing Automation.'
During this free one-hour presentation, I'll share case studies of entrepreneurs who have created systems that produces reliable results. The best marketing takes you the least amount of time to implement, and has the greatest impact on your revenue. If you know just what to say, and when to say it, your systems can do the selling for you.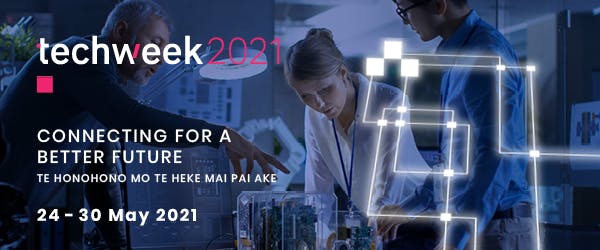 This is my third year presenting at Techweek, and even though many venues in New Zealand are open for audiences to meet in person, I will be giving my presentation virtually.
If you'd like to join me for this live, one-hour workshop, register here.
Here are 4 ways I can help you grow your platform:
Read the Marketing Automation Checklist
This PDF shows you the 16 specific steps to automate your marketing. — Download the Marketing Automation Checklist
Make a MAP to your personal platform.
The Marketing Automation Planner is a 4-step process that shows you how to set up a simple system to grow your business with email marketing. — Get the MAP
Register for my next Masterclass
Learn the 4 formulas to calculate lead generation success, and how your website can become a revenue-generating promotion machine with Lead Magnetism. Register Here
Schedule a Digital Strategy Session
I help entrepreneurs launch new offers and fix their marketing messes. Do you want to have a conversation about your business, your productivity, or your virtual event? Apply for a Digital Strategy Session.