There are many kinds of wealth in the world, and I have lots of them.
For a long time, though, I have only had a fortune without coin.
This makes the burden of poverty easier to bear; my children are healthy and happy, we live an adventurous life, I am strong, and creative, and I spend my days doing work that I enjoy.
Most importantly, I have a beautiful wife that loves me. In many ways, this trumps any discomfort that I face.
I know how worthless life would be without these treasures, even if I was flush with cash.
But money, as low as it is on the hierarchy of actual happiness, is instrumental in creating ease. Without an adequate supply of money, you can't take the opportunities to advance in your life.
According to Maszlow's Hierarchy of Needs, if your life is stunted on a lower level, you will never be able properly give your focus and attention to the higher levels. You will continually be distracted by trying to get your lower level needs met.
Since I work in a creative field, this cripples my ability to do good work. I am always chasing the next dollar, instead of indulging in the long term projects that would result in greater work, but would provide no monetary compensation for months (or even years).
I'm just not able to focus on the awesome things, when I'm trying to stretch my already-thin resources to cover too many bills.
I've been in this situation plenty of times before, and I must admit; it still scares me shitless.
An Unexpected Move
When I went to Pioneer Nation last month, there was a really inspirational story told by Laura Roeder. (It's the first two minutes of this video.)
She decided on a whim to go to Paris for the week.
Laura runs a successful seven-figure social media business. She lives in London, and she always wanted to go to Paris. One Monday morning, her husband proposed the trip and said, "How about today?"
She said yes, emailed her team, left her laptop at home, and went to Paris for a week. This is the unique flexibility of the entrepreneur, the ability to change plans immediately.
While I don't have the financial means for a trip like that, I do share the flexibility.
We came back to Portland from Costa Rica a few months ago, and we've been looking for a place to live the whole time. Getting someone to accept us as renters has been difficult, because our credit is so bad from going bankrupt from medical bills.
We finally found a place, in an incredible location, in a neighborhood we really, really like. It's a block from an organic grocery store, two blocks from multiple cafés, a short walk to amazing parks, and surrounded by wide sidewalks that the kids can ride their bikes upon.
This is why we came back to the states. We have been staying in a trailer park thirty miles outside of Portland, trying to find somewhere in town where we could live, and be close to everything, instead of being stuck way out in the jungle.
We were accepted for this house, so I changed all my plans, signed the lease, and started moving boxes.
I sunk every dollar I had into moving into our fifth house in a year, leaving me with the scary and all-too-familiar situation of being unable to purchase basic necessities.
My web design business is modest, and relies on the work that I can do and the clients that I can close by myself. By taking time off to move, I have reduced my paltry income even further.
I wasn't able to take a trip to Paris; instead, I took a detour straight down Poverty Lane.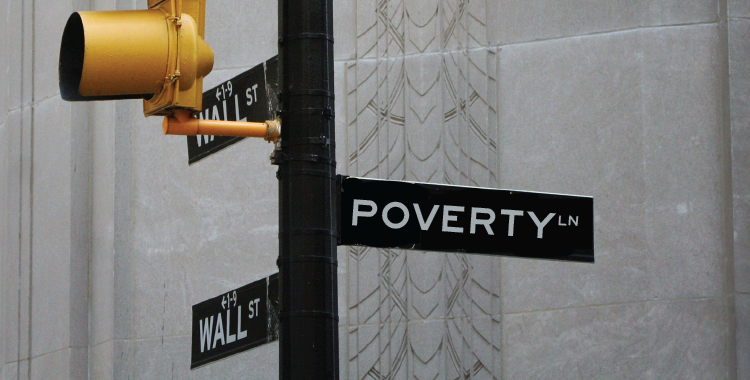 I would have avoided this detour, had I been the winner of the $10,000 cash prize for the Don Quixote Windmill Contest.
Yesterday, I found out I didn't win.
Today, I decided not to buy dog food, because it wasn't covered by our food stamps. We cooked rice and eggs and shared it together, grownups and kids and dogs all dining on the same humble meal.
Symbolically, we don't have any salt in our new house. (Salt, you may recall, is the root word for salary.) The meal was very plain.
Getting Honest About What's Happening
On Poverty Lane, it is more comfortable to ignore the discomfort.
The holes in my clothes are tolerated, so long as I have one decent outfit as my outermost layer.
You can walk down Poverty Lane, hungry and tired, and keep up a facade that everything is normal. You actually have to, because looking too closely at your surroundings would make you sit down, stop, and give up.
The choices we have to make to get through the week – deciding what not to purchase, and what our kids can do without – make me feel ashamed. I make the choices quickly, and trudge onward, trying not to acknowledge our destitution.
Sending up a flare from Poverty Lane is embarrassing. Letting people know that you are struggling financially, it's like admitting your lack of success, and highlighting your failure at life.
So I've kept quiet about this for a long time. I focus on the positive, and I fear that revealing my lack of success will hinder my ability to get clients for my business. (After all, if I'm not making enough money to support my family, I'm probably not that good at what I do. Right?)
Last week I took to Facebook to vent my frustrations. For the first time, I got really honest, and frank, and real about what I've been going through.
I was surprised at the reaction from this post. Tons of comments. Friends from long ago, acquaintances I barely know, and pals close enough to be called brothers, all messaged me immediately and said, "Hey, I want to help."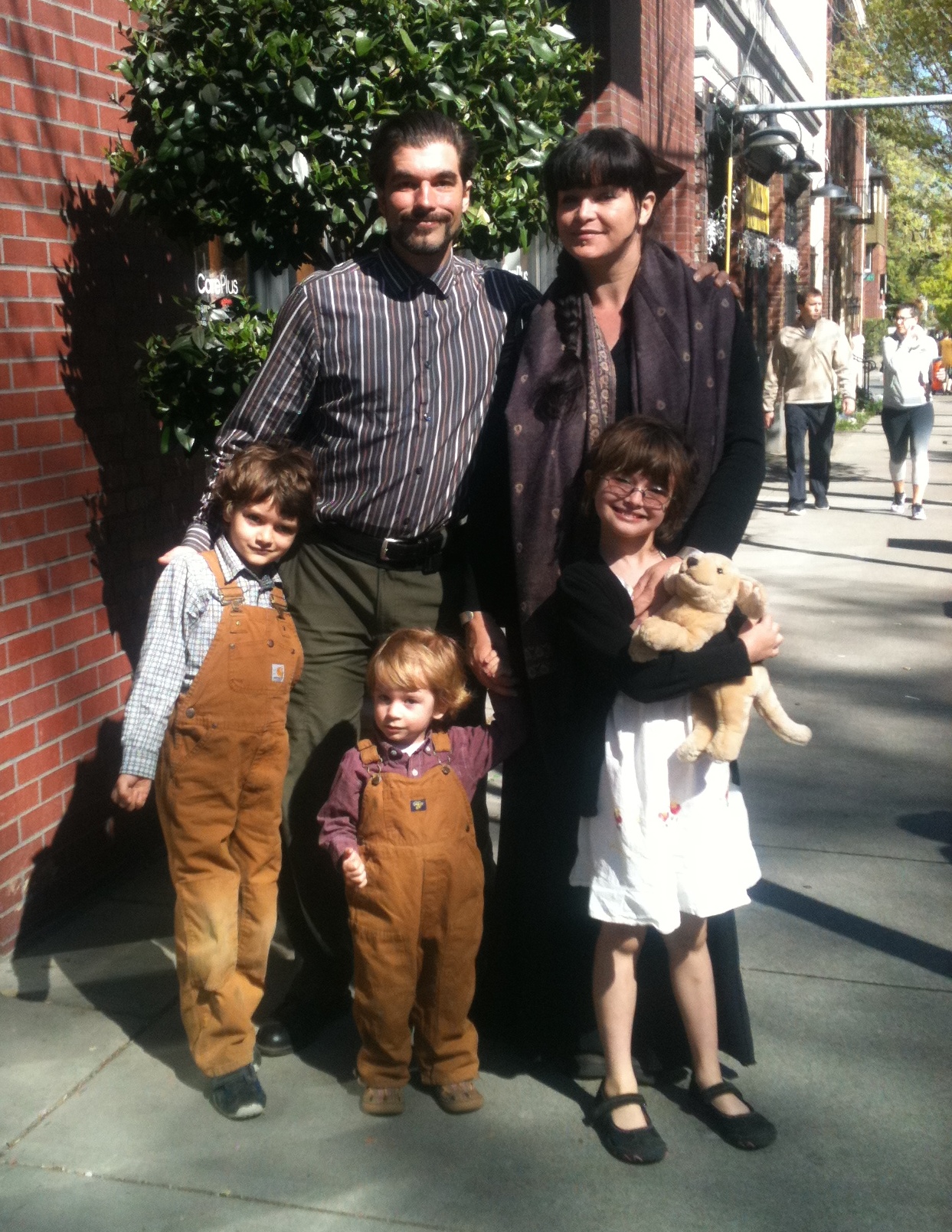 We were given bags of kids clothes. Furniture. Cash. New Seasons gift cards.
My kids now have bunkbeds, because this amazing Portland interior designer I know hadn't listed her old bunkbeds on Craigslist yet. She called and said, 'Come pick them up, they are yours.' Then she gave me a few hundred bucks as a downpayment on some future marketing work, for whatever we decided to do together.
We have been overwhelmed by generosity, and it's made a huge difference in our lives.
My kids have beds, and socks, because I swallowed my pride enough to send up a flare, and let the world know that I'm hurting.
So now, I've made it public: I'm on Poverty Lane.
I wish I could say that I just ended up here, from a detour. But I must confess; I have only left on rare occasions.
A Lifetime on Poverty Lane
When I graduated high school, I was living in my car. Getting into college meant a dorm room and a dining hall, and for me, room and board was just as big a benefit as getting an education.
For a year I lived as a street musician, with only a guitar and a backpack to my name. I hitchhiked around the country, and started the habit of adventurous living that has given me a grand life to live.
I'm used to being poor, but I'm ashamed I am raising my kids in poverty, too.
For a while I did well, working for a big company and selling insurance. I bought a house, and a car, and saved some money.
Then we lost it all to medical bills, and we retreated to Costa Rica so we could get health insurance.
On top of all this, 80% of the debt that I owe that cannot be absolved in a bankruptcy.
My monstrous student loans and astounding medical bills and the money I owe the State – these are all protected from bankruptcy protection, meaning I am shackled by this debt until I make bundles and bundles of money to pay it all off.
The Hierarchy of Needs keeps me from addressing this big, long-term problem, because I'm trying to keep my family fed while struggling under the weight of massive long-term debt.
Read about the mechanics of the poverty cycle in my blog post on Medium.
I know the deck is stacked against me, but it still makes me feel like a failure. I've always thought that someday, I would make it big, and it would all be worth it. I could relax, not having to worry about how my bills were getting paid, and focus on the higher levels on the Hierarchy of Needs.
After years of hoping, and working, and trying, it still hasn't happened.
Getting Off Poverty Lane
I know it's not impossible. I've seen other people do it before. I'm smart, and capable, and a really hard worker. This is something I can totally do.
Thankfully, there is someone who has written a guide for how to do it.
J.D. Roth is the author of Get Rich Slowly. On the same day I was given generous donations by my friends, this new 52-week guide to getting out of debt was published.
Okay, I thought, I'll take that as a sign.
J.D. went from being $35k in the hole to having a million dollars in the bank. He did it by basing everything on this simple formula:
Monthly Expenses < Monthly Income
I've always known that this is the way to do it, but I've never been able to really pull this off. So I'm going to try it this time, by just doing what someone else tells me to do.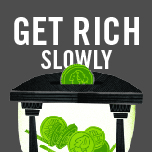 Get Rich Slowly is a 52-week course in mastering your money, and I'm starting it this week. I'll be blogging about my progress, to keep myself accountable, and to document the transition from being The Working Poor.
I've been on Poverty Lane for a long, long time. And I'm ready to leave.