It is April in New Zealand, and we 'fall back' with our clocks this season.
This used to be a cause for celebration, getting an extra hour of sleep, but now I have to mentally readjust my distance from the Northern Hemisphere for the 3rd time (so far) this year.
My difference from Pacific Time changes **5 times every year.**
See, the specific weekend that Americans Springs Forward is different than the weekend when New Zealand Falls Back, so we went from 3 hours (and one day) apart, to 4 hours for a couple of weeks, to 5 hours now, which is the relative stasis we will maintain for five months, before we switch our clocks in different weekends AGAIN.
Daylight Savings Time is a mess, and it should be stopped. Originally intended to give farmers more time in the fields, or soldiers more time in the war, or some other anachronistic origin story that doesn't apply anymore. I find the hassle of this systemic confusion to be much more difficult than any advantage.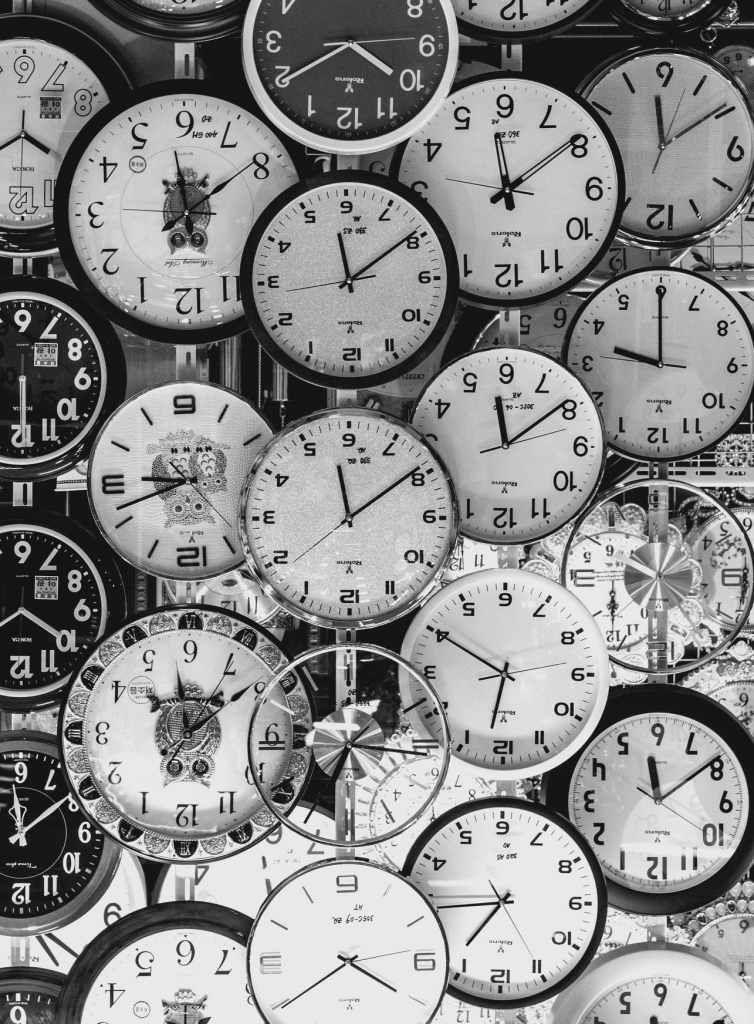 Zaden's 11th birthday
My lady wife made an amazing gluten free ice cream cake, decorated the whole house, and held the space for everyone to celebrate and cherish this wonderful boy. We went out for sushi, and for playgrounds, and for virtual reality video games, because those are all things that Zaden loves to do.
Zaden has been a wonderful teacher, pupil, and friend. He is a gifted athlete, shares my love of technology and video games, and he continually challenges me to become a better parent.
The Daily Howl
There is a big hill right next to our house, and once a day, my boys and I run up this hill together, to howl from the top. It gives us a welcome break from the rest of the day, when we can run and yell together and be boys.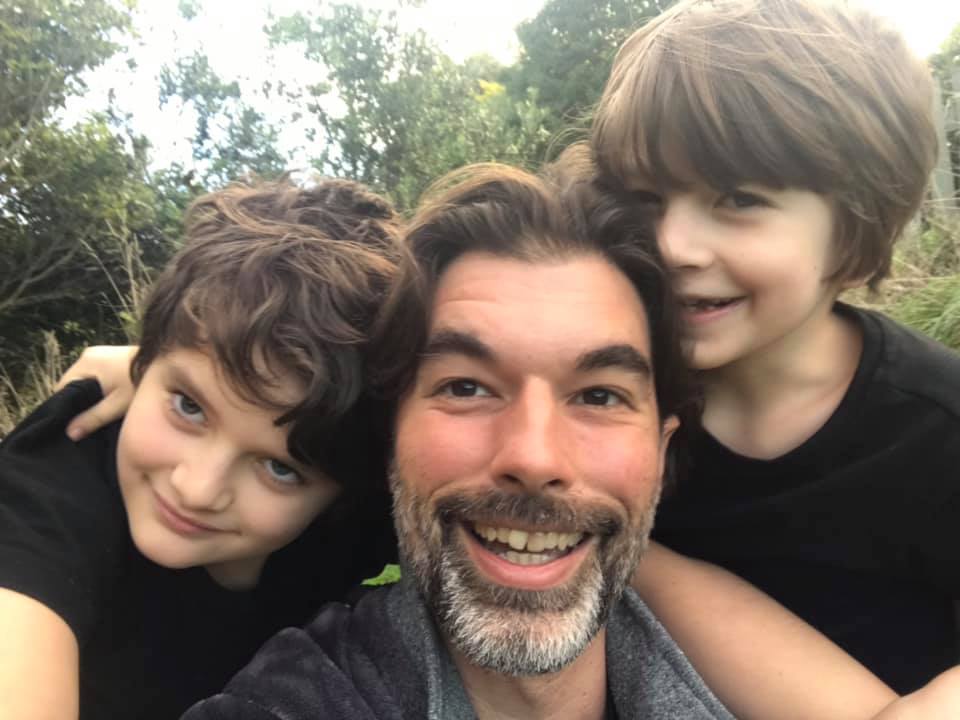 Not pictured here is our large puppy, the most boyish of us all. He runs up the hill with us, setting the reckless pace and reminding us of the power we possess as beasts.
Showing them how to harness and direct their power is a critical lesson to teach my boys to become men.
Healing Work
The good news this month is that my health has improved. This is partially due to nutrition (daily raw cabbage juice, daily liver, vitamins and supplements) and partially due to a daily hour of Qi Gong.
The nutrition therapy is all thanks to the loving ministrations of my wife. She is an amateur naturopath, always studying the causes and symptoms like a sleuth, and she has gone to great efforts to cook and prepare healthy food that has helped me to heal.
Every morning, we do Qi Gong together, for a short 7-minute routine. In addition, on most days I end my work day with an hour-long practice.
For the past few years I have been fortunate enough to learn the ancient movement meditations that were prescribed by scholars of old, and it has consistently helped my body and my emotions.
"Internal Alchemy is transmuting form into formless, and back into form." #QiGong #ENERGY_WORKOUT #Taoism pic.twitter.com/dQu4ICdaQp

— Caelan Huntress (@caelanhuntress) March 17, 2019
I won't go into full details here about how and why Qi Gong is the best exercise for busy dads. Click here read my full thoughts on the healing powers of Qi Gong.
Annual Wander
Every year on April 4th I make a special point to wander throughout the world, because there was once a time when I could not do that. This is the anniversary of my liberation, and I celebrate it every year.
Quotes that mattered to me this month
"The world is a very malleable place. If you know what you want, and you go for it with maximum energy and drive and passion, the world will often reconfigure itself around you much more quickly and easily than you would think." – Marc Andressen
"Good ideas are always crazy until they're not." —Larry Page
"Good fortune is what happens when opportunity meets with planning." – Thomas Edison
Metrics That Matter
March was a good month, overall. Having my health back has helped me to improve a great many things, poco a poco.
Net Profit last month: $ 1285.65
Money saved last month: $ 600
Hours of exercise last month: 19
Average weekly hours worked last month: 34
Days completing the Power Playlist: 10 / 31
Days eating liver: 19 / 31
Days journaling: 13 / 31
Hikes: 3
Goals for Last Month
Close a new retainer client – Done!
20 days of Power Playlist – Fail
28 days of cabbage juice and liver – Fail
Scope outline of 100 Days to a Stellar Platform product – Done!
Outreach campaign for speaker prospecting – Done!
Goals for This Month
List 2-3 new Audit Products on https://stellarplatforms.com/
Publish first thoughts on why online courses are priced all wrong
Continue producing templates and workbooks that can be repurposed
Published This Month
The 4th Annual Infopreneur Summit
On the 22nd of April, you can watch over 50 expert business coaches and digital marketing strategists (including me!) share valuable strategies and methods to launch and grow a successful infopreneurial business.
Here's a snapshot of some of 50+ topics that will be discussed on the summit:
How to Leverage LinkedIn, Facebook, Pinterest and More Correctly
How to Obtain Corporate Sponsorships
How to Launch Revenue Streams like Books, Online Courses, Coaching Services and More
How to Make Your Website Legally Compliant
Storyselling, Your Brand's Unique Value Proposition, and Messaging
Sales Funnels and Messenger Bots
You can watch all the 'free session' interviews for 24 hours each when they go live, starting April 22, at no cost to you. Register for a free ticket here: https://stellarplatforms.com/info-summit/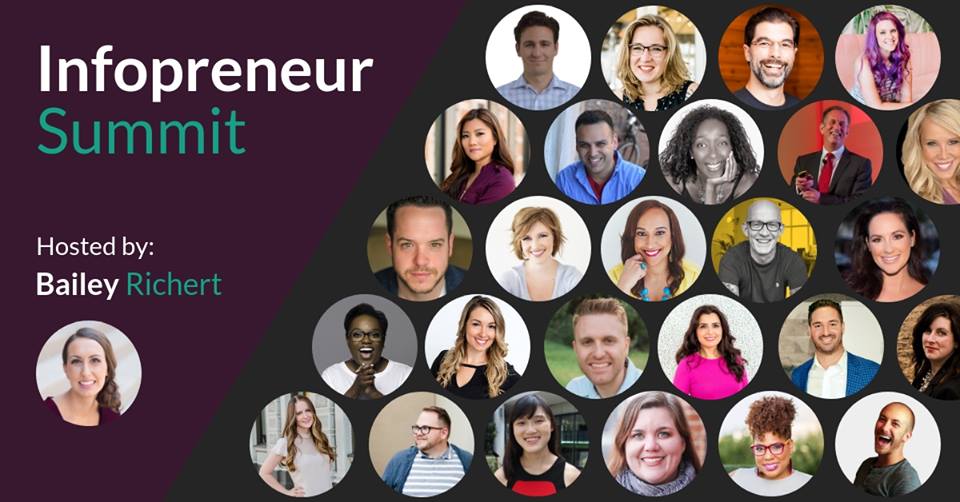 I found a new favourite book
I've been digging so much into this book, I'm starting a book club for it. If you're interested in joining me for five weeks in May to talk about the Thought Leaders Practice, sign up here: https://stellarplatforms.com/book-club