Workshop Topics
Grow Your Business with Lead Magnetism
Solve a small problem for free to fill your funnel with more leads. The Lead Magnet is a small, digestible, nicely designed example of your ability to solve your customer's problems. This provides a risk-free method to try one of your solutions, and if you solve a small problem well, you will be hired to solve bigger problems, automatically.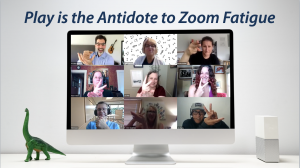 The Power of Play in Virtual Meetings
Presenting through Zoom is not the same as presenting in person. You can't ask people to put their screens away and give you their full attention – it is through these screens that your virtual audience is watching you! Zoom fatigue makes our attendees tune out, and highly addictive social media is only a click away. By using the Power of Play, and inviting interaction from your attendees, your next virtual meeting will be engaging, exciting, and full of smiles.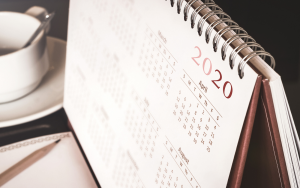 Feed the Content Beast
Producing content is time-consuming, distracting, and confusing – unless you plan your calendar in advance. By separating the two mindsets of Thinking and Doing, you can maintain your efficiency and protect your creativity. Using these copy-paste formulas, anyone with a blog and a newsletter can produce 20 titles and 52 subject lines in an afternoon.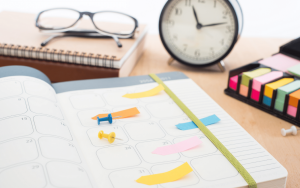 The Four Levels Of Productivity
If you want to be more effective in your life and your business, learn to make the most of the time you've got. Setting up a simple system to manage and prioritise your tasks will give you confidence that you are not wasting time on doing the wrong things. This overview of 3 popular productivity systems will teach you how to plan your day, track your activity, and discover enough time to do all the things that matter.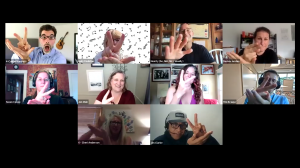 Hybrid Team Engagement
Hybrid teams are most effective when they are connected. The dynamics between remote workers and those in the office are easily disconnected. Without clear and open interactions across digital mediums, employees can find themselves stuck in surviving instead of performing at their best. Two constant challenges for hybrid teams are to clarify communication, and make meetings that matter to everyone. You can earn the full attention of your hybrid team by playing a few quick games together every week. Within minutes, their creativity and collaboration will deepen their relationships with each other, and improve their performance when they return to work in good cheer.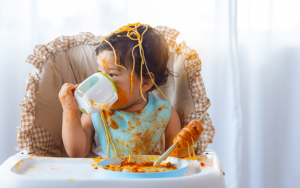 Your Message = Your Mess+Age
Your mess is the most authentic thing about you. Others may copy your style, or your dress, or any number of superficial masks that you wear. But nobody can replicate the lessons you have learned from your own life's difficulties. Your mess is authentically your own, but it's not ready to share with others until it has aged. A fresh mess is repulsive, smelly, and gross. An aged mess decomposes all the foul matter, leaving only the purest artifacts of the experience. You can discover and articulate your core message from your oldest mess.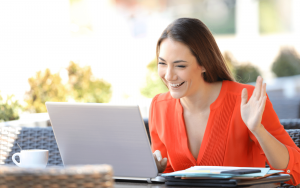 Zoom Leadership
Leading a virtual team, and keeping remote workers aligned and effective, presents a unique set of challenges. How do we connect with people across a Zoom call? How do we keep others aligned with our vision? How do we make sure the work is getting done? How do we use this tech to do all of that?
Strengthening remote connections with your digital tribes can be accomplished when you improve your Culture, Communication, and Collaboration.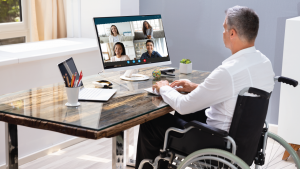 Making Virtual Meetings Accessible
Can people with disabilities fully participate in your virtual meeting?
Our ability to communicate can be hampered by the visual, auditory, motor control, and cognitive impairments in our audience. By employing the best practices of Universal Design, WCAG, and multimedia accessibility, you can design your virtual meetings and webinars so they are fully accessible to everyone who attends.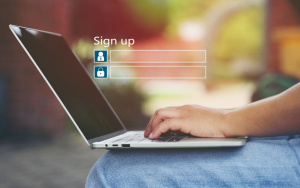 How To Turn Email Subscribers Into Buyers
There are simple messages that sell, but they need to be presented at the right time, in the right way, to the right people. If you can harmonize your message, your offers, and your audience, your email list can become the backbone of your revenue. Building the right Value Ladder, and promoting it in an Onboarding Sequence, can automate your generation of cash and clients.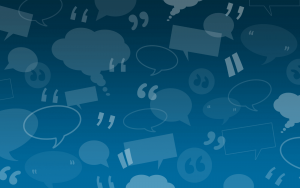 Questions That Collect Referrals And Testimonials
The two most profitable questions you can ask in your business are also, paradoxically, the ones that we fear the most to ask. Entrepreneurs rely on referrals and testimonials to maintain their network of clients and customers, and studies show that referred customers are worth 16% more in terms of lifetime value, so why do we fear to ask for them? In this session we will learn how to overcome your fear of rejection, by using a simple, repeatable process for collecting the best kinds of clients.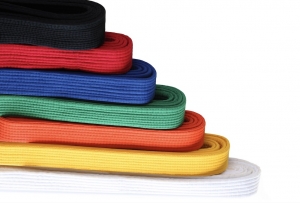 Digital Badging & Gamification: The Neuroscience of Incentives
Rewards and penalties can amplify engagement. By providing incremental incentives along a learning journey, you can leverage the Super Mario Effect to encourage multiple failures. Video games have successfully leveraged the neural tendencies of our brains to keep us engaged in a learning experience. With the right incentives, repeated failure can feel like successful achievement. By applying badging and gamification principles to learning design, we can encourage our students to try new things, get out of their comfort zone, and celebrate their struggles as they learn.
Research Your Competition For Fun & Profit
For many entrepreneurs on their journey through the wilderness, they aren't explorers with indefinite supplies for a trip of unknown duration. Most entrepreneurs are looking for another customer to fix their cashflow, and then another, and then another.
There's a trail. And your competition has left clear marks about what works for them. You can follow their trail, by studying their steps.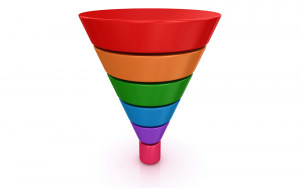 13 Secrets of Sales Funnels
A sales funnel doesn't need a whole lot of expensive technology – you can make a basic sales funnel out of any website. Learn the 4 formulas to calculate your sales funnel success, and how these 13 secrets could turn your website into a revenue-generating promotion machine.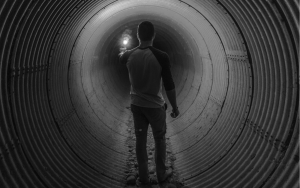 Low-Tech Sales Pipeline for Service Providers
You didn't get into your business to be bad at sales, but unfortunately, your selling skills determine your success.
The good news is, you don't need an expensive CRM to manage your follow-ups. You can use a series of simple checklists to manage all of your leads, and show you exactly who you need to talk to (and what to say) when you want to go make some money.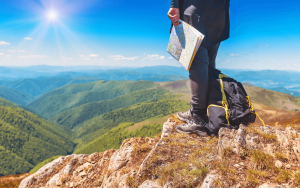 Mapping the Customer Journey of the Hero
Your customer is on a journey, from the problem they face, to the solution you provide. You can create a map for them to follow using mythic storytelling. The Monomyth was revealed by Joseph Campbell, in his book Hero With a Thousand Faces. His framework of all stories as reflections of one great cultural story has helped to craft the legends we see on the screen. From Star Wars to Moana, from The Matrix to Harry Potter, all our major cultural stories have followed this same journey. Providing your customer with this same map will help them to follow you on a quest to their purchase.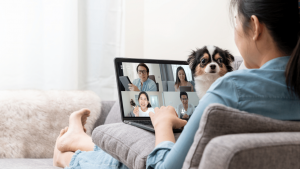 Work From Home Like A Boss
Studies have shown that working from home can increase your productivity. When remote workers learn to manage their energy and mood, working from home can become a fulfilling method of prioiritizing their life around what matters most to them.
Fully remote corporate teams have provided examples and best practices that can help anyone work from home effectively, whether as a solopreneur, or as part of a larger distributed team.
Pipeline Intensive
$1500 once or $600 x 3 months
3 x 60 minute live training sessions

Clarification and documentation of each stage of your pipeline
Weekly time set aside in your calendar, with
Simple checklists for what you can do to prospect and gain more clients.
Selling for Non-Salespeople

Action Plan for Prospecting

Closing Scripts & Proposal Templates
Revenue Coaching
$5000 once or $1000 x 6 months
3 monthly 45-minute calls
Spreadsheet & report review
Strategic analysis between calls
Unlimited email support and feedback
Goalsetting & Accountability
Monitor & Increase Revenue
Idea Gilder
$10000 once or $4000 x 3 months
Top-to-bottom sales funnel construction

Opt-in page, lead magnet, email automation, sales page, and checkout process
Market research and competitive analysis to uncover buying triggers
Weekly 30-minute strategy call
Unlimited email support
Make Your Idea Profitable

Copywriting, Web Design, & Automation